How Often Should You Use Face Masks?
How often should you use face masks- Skincare Routine for Acne, Wrinkles, and More
How often should you use face masks?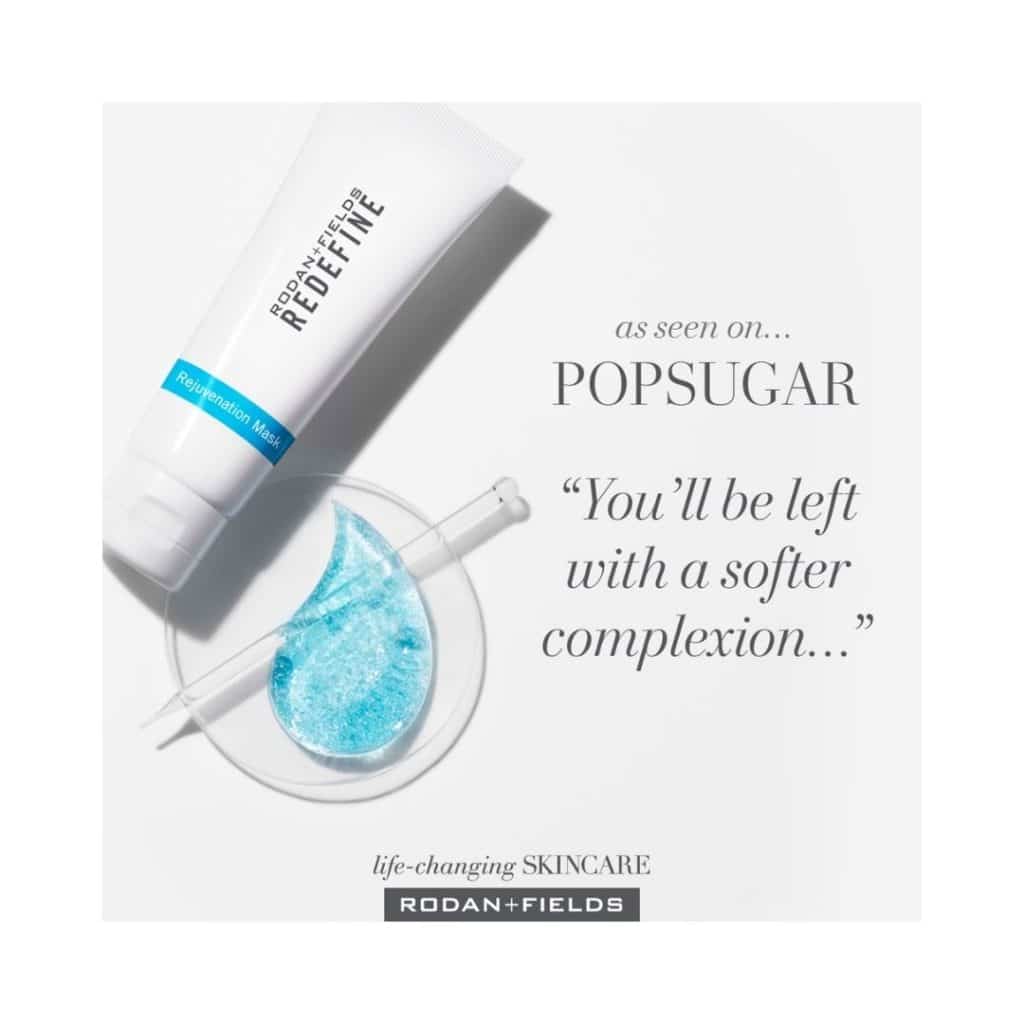 How often should you use face masks – Let's start with a good skincare regimen that consists of several steps, such as cleansing, toning, hydrating, exfoliating, and so on. Each step is essential for beautiful, younger-looking skin. Fortunately, with all of the products available today, maintaining your skincare routine is easier than you think.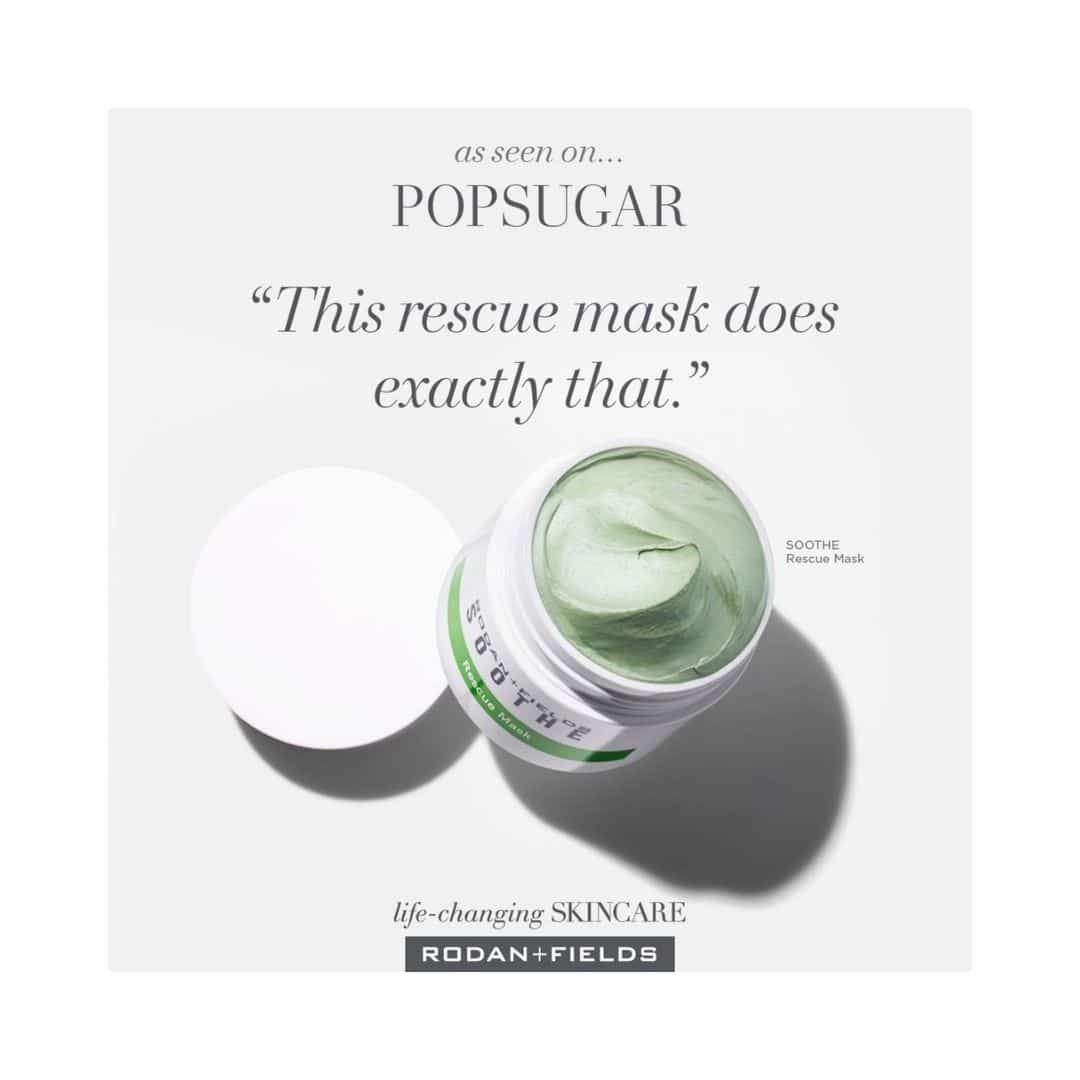 Table of Contents - How Often Should You Use A Facemask
how often should you use face masks?
When it comes to cleansing, for example, your local drugstore has a plethora of salon-quality products. When it comes to hydration, medical-grade remedies, such as the Rodan and Fields Redefined Skincare, providing a bubbling, hydrating gel with exfoliating Jojoba Beads that refreshes and smoothes skin while visibly improving fine lines and wrinkles over time.
A face mask is another fantastic, pampering product for your skin! As I know that there so many various types of face masks, each with its own set of benefits, that using one is akin to going to the salon. A face mask is a way to go if you want to add a spa-like feel to your skincare routine.
Most face masks address a specific issue, and with so many options ranging from peel and scrub masks to heating and mud masks, you could easily apply a different type to your skin every day of the month!
While that is theoretically possible, using face masks daily is not without risks. You have heard the expression "too much of a good thing"? It certainly applies to face masks, as it does to the majority of other things in life.
So, how frequently should you put on a facemask?
To answer that question, you must first understand what type of mask is used for and what to look out for. Rodan and Fields Skincare professionals want to share everything you need to know about how often you should use a face mask in this blog.
Face Mask Ingredients You Should Be Aware Of 
Protecting your skin, it's especially important to read the ingredients list on the packaging of each mask. In looking at ingredients, you may want to look for specific words and phrases. It is important to remember the following words, for example:
Exfoliating, Anti-Aging, Anti-acne products designed for the purposes above may contain harsh chemicals that can harm your skin if used more frequently than recommended. Ingredients that are safe for daily use, on the other hand, include:
Rodan and Fields' Exclusive Technology + Key Ingredients:
3D3P Molecular Matrix: a proprietary complex composed of Hyaluronic Acid and Glycerin that draws in moisture and locks it onto the skin for immediate hydration while also smoothing the appearance of fine lines and wrinkles over time.
Jojoba Beads: Gently exfoliates dead and dull skin cells to reveal smoother, younger-looking skin.
Retinal-MD Technology: a proprietary Vitamin A technology containing the most potent Vitamin A available without a prescription to help visibly refresh skin.
Glycolic acid exfoliates the skin, revealing smoother, brighter, younger-looking skin.
Turmeric Extract: improves radiance and visibly evens out skin tone.
Sulfur at a maximum concentration of 10% Sulfur cleanses the skin, which aids in the fight against acne bacteria and the prevention of new blemishes.
Oat Bran Extract: soothes and reduces visible redness and blotchiness caused by breakouts.
Tea Tree Oil: aids in the purification and rejuvenation of the skin.
Calamine: helps to improve stressed skin by neutralising irritants visibly.
Glycerin: moisturises and protects the skin from environmental aggressors by keeping the moisture barrier intact.
Charcoal: Detoxifies the skin and draws impurities out.
Diatomaceous Earth and Blemish Banishing Bark Extract: Binds oil and reduces pore size and shine visibly.
Mango Seed Butter, Coconut Oil, and Avocado Oil: Provides intense moisture replenishment and nourishing fatty acids for softer, more supple skin.
Volcanic Sand: Exfoliates the skin to remove impurities and reveal a radiant complexion.
Now that we've established that not all products are suitable for daily use, we can look at how this information can be applied to specific products such as the charcoal face mask – Recharged Detox Mask. Sulfur is used in R + F's blemish-fighting formula to instantly reduce excess oil and shine while preventing new pimples from forming over time. And the others.
How often should you use face masks?
Why Do I Need A Facial Mask?
One of my favourite skincare products is face masks. They are simple to implement, enjoyable to use, and effective. My favourite aspect of using a good face mask is the sensation of tightened and toned skin after just one application.
Is it necessary for everyone to wear a face mask? Without a doubt. Face masks are the ideal skincare treatment for addressing your skincare issues. The Derms have designed face masks that can hydrate your skin, remove excess oils, and improve the appearance of your pores. Facial masks are also an exceptional way to get rid of skin impurities. 
Another benefit of wearing a face mask is the sensation of being pampered in the comfort of your own home, just like you would at a spa.
Every healthy skincare regimen includes products for daily and weekly use. Depending on your skin and skincare concerns, you can use a face mask once a week or more frequently. The use of a mask can benefit both men and women, and here's why.
5 Reasons You Should Use a Face Mask Right Now
Face masks can be quite therapeutic in addition to improving the overall appearance of your skin. A face mask can lift your spirits by stimulating your senses when infused with aromatic essential oils such as mint and rosemary. Using a face mask should be considered a luxury when deciding to put on a mask for yourself. Set aside some "me" time. 
A hot bath, light some candles and wait for the mask's magic to kick in. You'll be drawn into a wonderful sensory experience that will not only relax your mind and spirit but also leave you with beautiful skin.
Yes, cleansing every day helps clean your skin by removing dirt, oil, make-up, and impurities from the skin's surface. But did you know that proper masking elevates the cleansing process to new heights? 
Only a good facial mask can help to draw out impurities that lurk beneath the epidermis' top layers. Some people believe that when they use a mask, their skin goes through a "detoxing" process because they can see the changes in their skin. Masks are fantastic at providing this deeper cleansing process, which results in visible and palpable improvements in the appearance of pores. Who doesn't enjoy that?
Masking with a product containing Bentonite clay aids in the removal of dirt and the absorption of excess oils. It will also help to remove the buildup of dead skin cells on our skin. When you remove all of the debris from the surface of your skin, you will be able to unclog your pores. We're all aware that clogged pores are nothing but a nuisance. Unwanted material becomes trapped in your pores and is pushed deep into the pore, where bacteria can grow. Once that bacteria begins to grow, it's game over for our skin, as we'll soon have a blemish, a flurry of breakouts, or even one large pimple that will disrupt our lives for several days. Face masks regularly help to keep your skin's surface clean and your pores unclogged. This is a great reason to put on your face mask right now.
Masks, particularly those containing tingly mint, can help stimulate blood circulation. The various ingredients of the mask on your skin ensures that the skin tone improves overall. You'll notice softer-feeling and smoother-looking skin, as well as a radiant glow and a more refreshed appearance. So sit back, feel the tingle, inhale the minty aroma, and watch your skin transform.
It benefits your overall regimen.
Masking allows your other skincare products to work more effectively. A face mask is essential if you want your day lotions, serums, and nighttime products to be absorbed by your skin faster and deeper. By masking regularly, you can ensure that your toning, hydrating, and protecting products all perform better, giving you the results you want much faster.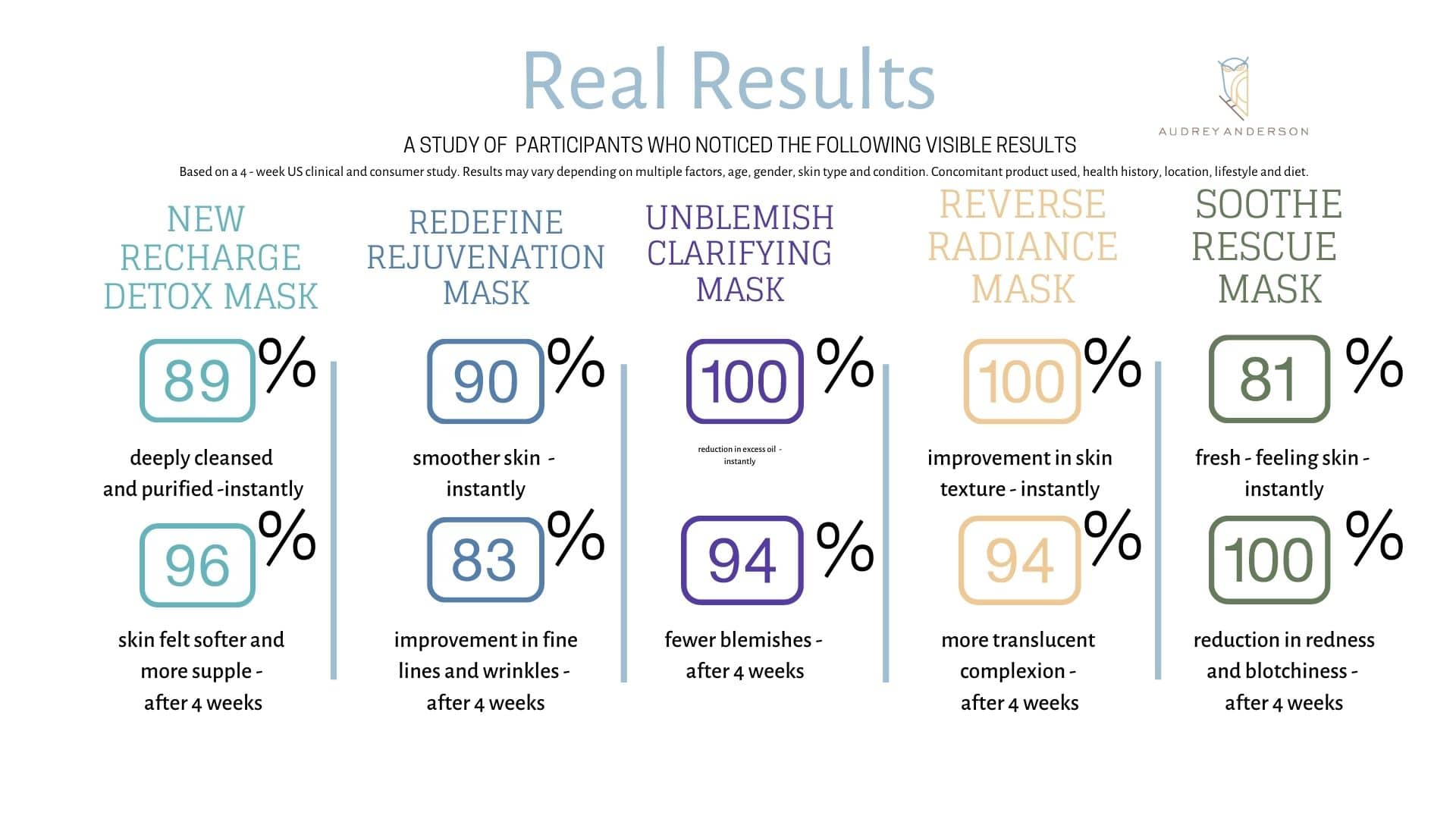 The Benefits Of A Facial Mask
Facial masks can benefit the skin as they contain collagen, amino acids, vitamin C, vitamin E, and other skin-boosting ingredients. Because masks tend to hydrate the skin, they help regulate the body's lipid profile, resulting in younger-looking skin. Facial masks come in a range of forms and purposes. 
Face Mask Advantages
Face make-up has grown in popularity for a variety of reasons. Although there are many different types of face masks for various purposes, they all contain a combination of minerals and vitamins. The masks are supposed to work for a set amount of time, usually between five and ten minutes, before being peeled or washed off.
1. Removes dead skin cells
First and foremost, a facial mask is designed to remove dead skin cells and improve circulation on the face. Removing dead skin cells not only tones your facial muscles but also smoothes your skin, giving you the brighter, more youthful complexion you've always desired. Nonetheless, it would be best if you used it regularly to achieve the desired results.
2. It fights Acne.
Facial masks help remove oil and dirt from the skin, allowing for better aeration and combating breakouts and Acne. Aside from the obvious physical benefits, facial masks can leave you feeling rejuvenated and energised. It will not only improve your physical appearance, but it will also help to relieve tension.
3. Increases circulation
Facial masks also improve oxygen circulation and blood distribution. Improved circulation can tone your facial muscles, eradicating the premature signs of ageing that cause unsightly facial features such as skin blemishes, acne, blackheads, and so on.
4. Improved complexion
Facial masks have numerous physical benefits, including smoothing out the skin, keeping your pores open, and eliminating undesirable facial features, leaving your face glowing. 
If you use facial masks regularly, along with great Unblemish Skincare, you should see a significant reduction in your Acne and breakouts. Another reason that facial masks have grown in popularity is that they include soothing and hydrating.
5. Relieves dry skin
It is a natural skincare treatment for both dry and oily skin. It is safe to use with other essential oils and is suitable for all skin types.
Before purchasing an ingredient for a facial mask, ensure that it does not contain excessive amounts of chemicals that can harm the skin.
What is the best time to use a facial mask?
When is the best time to use a facial mask? The most common and effective time to use a facial mask is a few days before a big event.
Giving your skin enough time to be hydrated and supple and prevent flaking and breakouts. One tip to keeping your skin clear and radiant? Try drinking plenty of water before bedtime. 
After you've decided on the type of mask you'll use, there's another question that may be on your mind: when should I apply my face mask?
It is not enough to get the right one, just like it is not enough to get the right skincare product. You must understand how to apply it to your face properly. A face mask is no exception. The key to knowing when to use face masks is to consider what you require. There are various types of masks available on the market.  
You should look for a deep cleansing mask if you want to achieve deep cleansing of your pores. This can effectively remove all of the dirt and residue that has accumulated in your pores. 
Having normal to oily skin, this should be an excellent mask to use. Use this mask after you've applied your make-up. It opens your pores as it removes all the dirt from within. This will allow the make-up to penetrate your pores, increasing your chances of developing Acne. The best time to use this is right before going to bed. Those with dry skin should consider getting a spa experience in the comfort of their own home. This barrier-boosting face mask instantly softens, smoothes, and refreshes skin while also calming sensitivity and visible redness over time.
This is not the same as moisturising your skin. Hydrating your skin prevents it from looking dry, dull, and tired. SOOTHE RESCUE MASK
is a fantastic mask to use frequently – even daily. Taking this mask with you when travelling to revitalise your face after a long journey
A great mask when you are stressed and lack sleep – regardless of your skin type. Immediate Results
81% noticed fresh-feeling skin
Results After 4 Uses
100% experienced a visible reduction in redness and blotchiness
100% experienced more moisturised, softer-feeling skin
84% noticed more comfortable skin
This mask replenishes your skin's lost moisture. It's an excellent mask for dry to normal skin. Those with oily skin will not benefit much from this, so avoid it at all costs. This, like a deep cleansing mask, should not be used before applying make-up. You must apply this at night and leave it on overnight. This will make those with extremely dry skin look more nourished the next day.
If you have sensitive skin or your skin has been irritated by something, the SOOTHE mask is a great option. This can alleviate any redness that has developed on your skin. This, like most facial masks, is best used at night – before going to bed. While you sleep, the mask can help your skin to heal.
This is the best mask to use if you want your face to look healthier and more radiant before an event. The mask has an immediate effect. 
Reverse Radiant Mask: In just 10 minutes, you can have luminous skin. This gold-tinted mask, powered by age-defying Retinal-MD Technology, works with any Regimen to instantly boost skin radiance while gradually evening out skin tone.
How often should you use face masks?
The good news is that you don't have to save face masks for special occasions! A face mask is often thought of as a treat—and treats aren't exactly something that should be enjoyed every day. However, depending on the face mask you choose, your complexion may benefit from using it more frequently than once a week. In fact, you may want to use one up to three times per week. To find out how often you should use a face mask, read the instructions on the packaging of the face mask you want to use—they may differ from one to the next—to get the best results.
What Kind Of Facial Masks Are Available?
SKIN CONCERNS REDEFINE REJUVENATION MASK:

 Fine lines and wrinkles, loss of firmness, dryness
Primary benefits: Skin is instantly hydrated, and fine lines and wrinkles are visibly smoothed over time.
SKIN CONCERNS REVERSE RADIANCE MASK:

 Dullness, uneven skin tone and texture
PRIMARY BENEFITS: It improves the appearance of dull, uneven skin while brightening it for a more translucent complexion.
KEY BENEFITS OF UNBLEMISH CLARIFYING MASK: 

Instantly soothes and reduces visible redness associated with breakouts while also reducing oil, unclogging pores, and removing impurities.
Acne and blemishes, blackheads, whiteheads, oily skin are all skin concerns.
SKIN CONCERNS SOOTHE RESCUE MASK:

 Visible redness, uneven skin tone, dry and irritated skin
Key benefits: Calms skin instantly, reduces visible redness, and neutralises irritants for softer, smoother-looking skin.
SKIN CONCERNS RECHARGE DETOX MASK:

 Environmental aggressors, uneven skin tone, oiliness, pollution
PRIMARY BENEFITS: Deep exfoliation to remove impurities from the skin and charcoal to detoxify and draw out pollutants from the environment
how often should you use face masks?
How to Incorporate a Facial Mask into Your Facial Skincare Routine
Now it's time to figure out how to incorporate them into your facial skincare routine. As you are aware, some masks can be used daily, and those should only be used once in a while. Regardless of the mask you use, here are some pointers to help you incorporate it into your skincare routine.
First, take a shower to thoroughly cleanse your entire body, paying special attention to your face.

Skincare Face masks should be used in conjunction with your skincare routine. That means you should have finished cleansing and exfoliating.

Allowing the mask to remain on your face for the time specified on the product. Using your phone's timer – but this is dependent on the type of mask you'll be using.

Washing your face with lukewarm water once the time on your phone has expired. The water will aid in breaking down the mask and making it easier to remove.

Finish the facial with a toner, moisturiser, eye cream, and so on.  
It is acceptable to select a luxurious product when selecting the right facial mask, especially when you are not using these products daily.   
CONCLUSION –

How often should you use face masks
FACIAL MASK TIPS
TIP 1# FOR FACE MASK: YOU DO NOT TAKE YOUR SKIN TYPE OR CONCERNS INTO ACCOUNT.
You choose your facial cleanser and moisturiser based on your skin type and concerns, and you should do the same with your face mask. Dry skin requires a hydrating mask might be a good choice, whereas a mattifying face mask might be your go-to if you have oily skin. So, instead of choosing a face mask based on a glowing recommendation from your bestie, go with one that is appropriate for your skin type.
FACE MASK TIP #2: BEFORE USING ONE, YOU SHOULD CLEAN YOUR SKIN.
In general, you should apply a face mask to clean, dry skin, so cleanse and pat dry your skin first. Otherwise, you risk layering a face mask on top of dirt and bacteria. To help remove dirt, oil, and make-up traces, use a gentle, no-rinse cleansing option like micellar water.
TIP #3 FOR FACE MASK APPLICATION: USE DIRTY HANDS.
Before applying a face mask, make sure your face is clean and make sure your hands are clean. You don't want to get oils or bacteria on your face from your hands! So, unless you've thoroughly cleansed your hands, don't smooth a face mask on with your fingers. Alternatively, a flat foundation brush can apply a face mask in a sanitary and mess-free manner. Then you won't have to get your hands dirty.
TIP #4 FOR FACE MASK: YOU USE WAY TOO MUCH
When it comes to face masks, as with many other skincare products, less is often more. A thicker layer will not result in a more efficient masking session. In most cases, you should only need to apply one even layer to clean, dry skin.
TIP #5 FOR FACE MASK: YOU LEAVE IT ON FOR TOO LONG
We understand: When you put on a face mask, it's easy to let your mask stay on longer than necessary. Leaving a mask on for an extended period will not improve its effectiveness. When it comes to how long to leave a face mask on, always follow the instructions on the packaging—and set a timer if you think you might forget.
FACE MASK TIP #6: REMEMBER TO MOISTURISE AFTER.
You are not finished with your skincare routine after masking. If you don't use a moisturiser after masking, you might end up with dry skin. And who would want that? After removing your face mask, apply a lightweight moisturiser, such as L'Oréal Paris Hydra Genius Daily Liquid Care – Normal/Dry Skin or L'Oréal Paris Hydra Genius Daily Liquid Care – Extra Dry Skin. These three moisturisers are made with hyaluronic acid and aloe vera water.
FACE MASK TIP #7: HAVE YOU TRYED MULTI-MASKING?
Who says you have to use only one mask at a time? Try multi-masking with our Charcoal face mask line, which involves applying different face masks to different sections of your face at the same time. 
Using the Unblemish Mask for your T-Zone area and the Soothe mask for your cheeks, or the Unblemish Mask for the T-Zone area and the Recharge Charcoal Mask for your cheeks area. There are many different combinations.
Consider your skin concerns before selecting your face masks. I am here to help you if you need to ask any questions.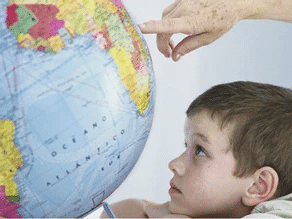 Digital Marketing Agency + Digital Marketing Japan. Social Media For Selling – Digital Marketing Japan. How A Strong Marketing Strategy is Important for Japan. Digital Marketing Japan is growing exponentially. Marketers, Consultants, producers and business owners see the importance of using social media apps and networks as a tool to
Read More »
The post How Often Should You Use Face Masks? appeared first on Audrey Anderson World.