Rodan and Fields Lash Boost VS Latisse: Which One Is Better?
Rodan and Fields Lash Boost VS Latisse: Which One Is Better?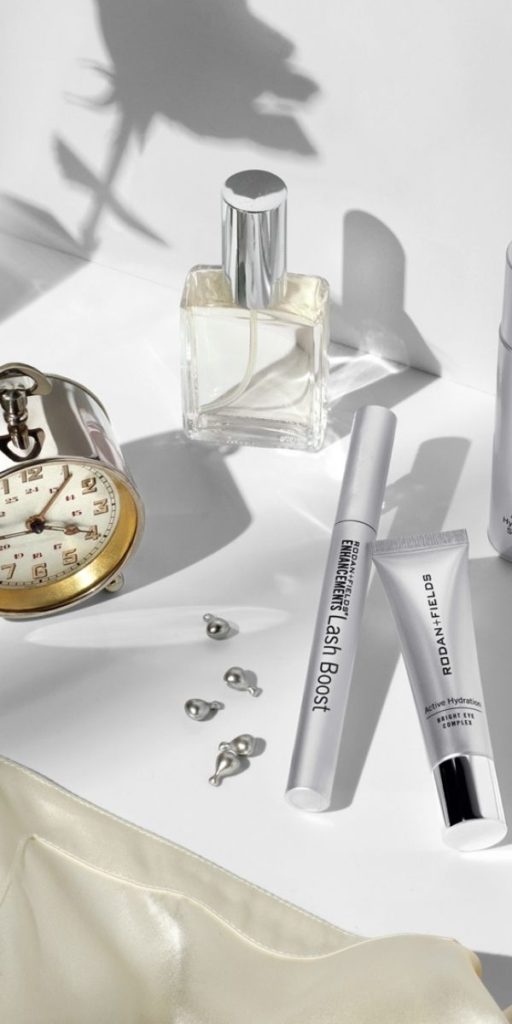 Latisse, a bimatoprost-containing medicine (Medicated Serum), is the only FDA-approved treatment for increasing the length, thickness, and blackness of your eyelashes. Latisse is a liquid solution that is administered directly to the upper eyelids.
It's a safe, effective alternative if you have eyelash hypotrichosis or are unhappy with the way your eyelashes look, and it's supported by numerous scientific and clinical research.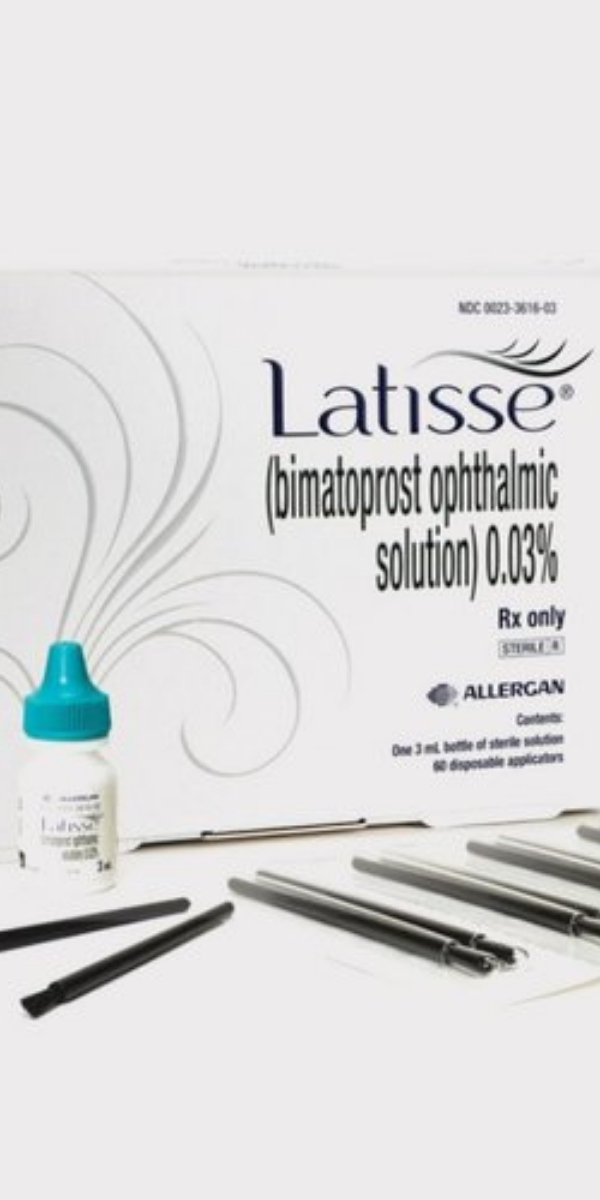 Table of Contents - Lash Boost VS Latisse
Latisse is not the only choice for increasing your lashes. Other products include Rodan + Fields' Lash Boost®, a popular eyelash growth solution. Lash Boost contains several essential components. Biotin and Keratin are present in the serum, as well as sodium hyaluronate and isopropyl cloprostenate.
This article is provided for informative purposes only and is not intended to be medical advice. The information provided here is not intended to substitute for professional medical advice and should never be relied upon as such. Always discuss the risks and advantages of any treatment with your doctor.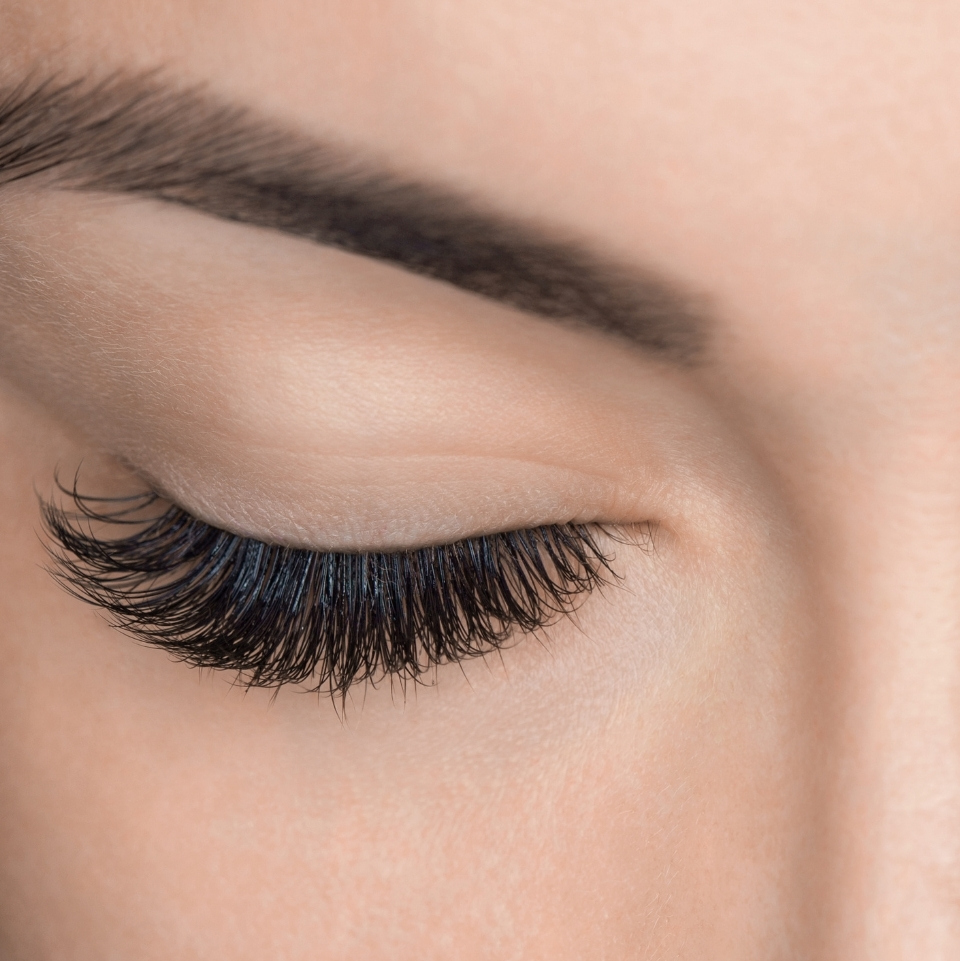 What exactly is Latisse - Lash Growth Serum?
Eye Lash Growth Serums'Potential Side Effects For Consideration.
I need to preface this early in the article – 
Ingredients, Bimatoprost (Latisse) and Isopropyl Cloprostenate (Lash Boost) have been related to adverse effects. These include the ability to alter the colour of your irises or the coloured component of your eyes.
While this is a rare side effect that can also occur with bimatoprost-containing eyelash growth drugs, it is crucial to be aware of it before using Lash Serums. However, some users have complained that isopropyl cloprostenate, a component in Lash Boost, has been related to some potentially dangerous side effects.
The majority of Lash Boost and Latisse users do not appear to suffer allergic reactions or unwanted effects from these lash growth serums.
What exactly is Latisse – Lash Growth Serum?
Latisse is the only FDA-approved eyelash Medicated Serum for making eyelashes longer, thicker, and darker. Containing the active ingredient bimatoprost and is supported by several studies that show it has actual, measurable advantages as an eyelash growth treatment.
The key ingredient in Latisse, bimatoprost, is thought to stimulate your eyelashes to spend more time in the anagen — or growth — phase of the hair growth cycle. This means that your lashes will grow longer, thicker, and darker in colour after utilising the medicine than they would normally.
Unlike most serums and other eyelash enhancer treatments, Latisse is a drug that has been studied in numerous clinical trials for FDA approval. As a result, various scientific investigations have been conducted to demonstrate that it works:
In clinical trials, researchers discovered that after using Latisse daily for 20 weeks, 79 per cent of patients reported a rise in eyelash prominence as determined by the Global Eyelash Assessment (GEA) scale.
In a 2010 scientific study, participants were given either normal saline or a solution containing bimatoprost, the active ingredient in Latisse. Eyelashes treated with bimatoprost grew an average of 2mm, compared to 1.1mm for saline gel.
In short, for 79 per cent of people, Latisse delivers actual, obvious enhancements to the eyelashes that do not occur naturally. Available only with a doctor's prescription, which may be an issue for certain people.
Who Can Prescribe Latisse and How Much Does It Cost?
Latisse should ideally be recommended by a competent ophthalmologist or dermatologist ( or similar physician knowledge – Oculoplastic surgeon etc.).
How much does it cost to visit a dermatologist? If you do not have health insurance, the average cost of a dermatologist visit is $150. You may be able to get the majority of the bill paid by health insurance. Dermatologist fees can vary depending on region, speciality, and other local competition.
What is the price of a 30-day supply of Latisse?
Prices vary by region, but a 30-day supply costs between $120 and $140 on average. Doing your research – because some eye physicians provide volume discounts for two- or three-month supplies. Latisse is not covered by health insurance because its aim is cosmetic.
Lash Boost Eyelash Growth Serum - Is What It Sounds Like.
Rodan + Fields, a Skincare firm founded in 2007 by Dermatologists Dr Kaite Rodan and Dr Kathy Fields, sells Lash Boost, an eyelash augmentation product (basically an Eye Lash Growth Serum). Unlike Latisse, which is FDA-approved, Lash Boost is not FDA-approved and is marketed as an Eyelash Growth Serum rather than medication.
Lash Boost contains several essential ingredients. Biotin and Keratin are present in the serum, as well as sodium hyaluronate and isopropyl cloprostenate. Isopropyl cloprostenate, the final element, is to be noted – see my earlier preamble.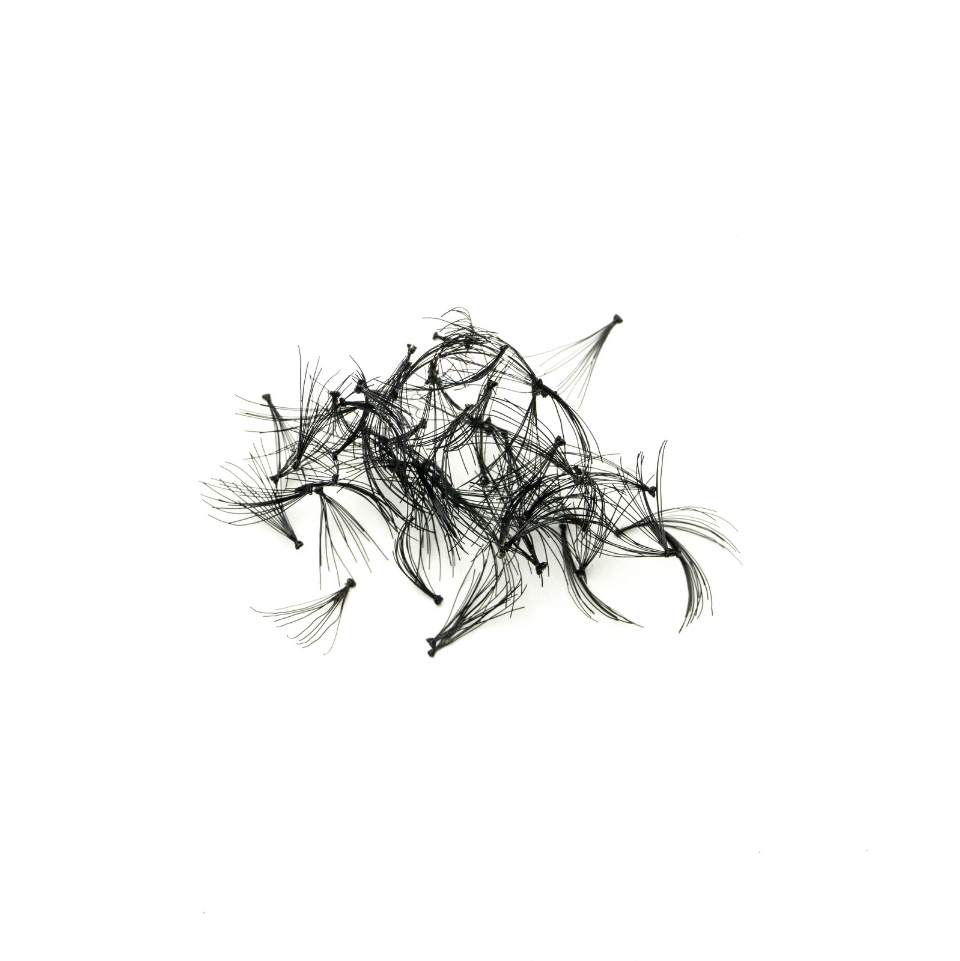 Who Can Prescribe Rodan and Fields Lash Boost and How Much Does It Cost?
Lash boost is an Eye Lash Growth serum obtained online from a consultant such as myself. It is backed by Consumer Studies in the U.S.
What is the price of a 60-day supply of Lash Boost Eye Lash Enhancement Product?
 $155.00 | $139.00. (With PC PERKS, the price drops)
Who needs mascara these days? Eyelash Enhancement Product backed with consumer study. It is applied at night offers the appearance of fuller, longer, darker-looking lashes and brows. An eyelash growth serum that nourishes and hydrates the lashes provides the illusion of fuller, longer, darker-looking lashes. This conditioner can also be used to make your brows appear fuller. (5 mL / 0.17 Fl. Oz. in the U.S.)
Please keep in mind that only an Independent Consultant or rodanandfields.com can acquire genuine Rodan + Fields products. Please be aware that any sales of Rodan + Fields items on any other website are unlicensed and may be counterfeit.
Is Lash Boost Eyelash Enhancement Product Effective?
Lash Boost is a non-medicated serum, which means it has not been subjected to the same clinical testing as an FDA-approved medicine such as Latisse.
There is some indication that the active elements in Lash Boost may aid in healthy hair growth. Biotin, for example, has been linked to increased hair growth, however only in persons who already have a biotin deficiency.
Even though biotin has numerous benefits for your hair, it has not been explicitly connected to increased eyelash growth.
Keratin, another Lash Boost component, is an essential protein for hair growth. There is, however, no proof that topical Keratin has any discernible influence on the thickness or length of your eyelashes.
In general, there is no convincing scientific evidence that Lash Boost works as an eyelash growth serum. Rodan + Fields frequently mentions "studies" of Lash Boost, which are customer studies.
4.8 out of 5 stars after 3959 reviews ( at the time of writing)
Lash Boost will help you grow longer and thicker eyelashes, plus it contains ingredients that may support healthy hair growth in general. Lash boost is available in the United States without a prescription.
How Do Lash Serums Work?
Lash serums are light, concentrated treatments that claim to give you healthier, fuller lashes. Some are applied with a fine applicator along the upper lash line, while others are combed through the lashes like mascara.
The root of the Latisse solution is made up of minute glycolipid strands. These glycolipid strands are densely packed with nano-sized fibres known as growth factors. If you compile a big list of bodybuilding competitors with amazing thighs and calves, search for something regarding protein or collagen in one of their product descriptions.
While several lash serums claim to make your lashes longer, most over-the-counter creams are lash conditioners. They may help maintain lashes healthy (and help them grow longer by reducing breaking), but they do not include active medicinal substances shown to increase lash growth.
Latisse is the only clinically proven lash development serum available in the USA, Canada, Australia and requires a doctor's prescription.
Lash Boost is not FDA-approved and is sold as a serum rather than a medication.
Lash Boost contains several essential components. Biotin and Keratin are present in the serum, as well as sodium hyaluronate and isopropyl cloprostenate. The final element, isopropyl cloprostenate, is particularly relevant; we've discussed it in more detail below.
What are the benefits of Lash Serums?
So, why should you buy wizard eyelash serum this holiday season? Here are the top advantages of using this fantastic product.
Your lashes, like your hair, require moisture. Without it, they will become dry and brittle, causing them to break or fall out prematurely. This not only means you won't get those fluttering fans that so many of us desire, but it can also have an effect on your eyes in other ways. Added with the use of glues for Lash Extensions that may also aggravate your eyes.
Puffiness, discomfort, and redness around the eyes can be caused by dry eyelashes and their follicles. Many attribute this to exhaustion, a poor diet, old age, or hormones. In actuality, many people may avoid this problem by simply keeping their eyelashes moisturised.
Using mascara, facial cleaners, and other cosmetics can severely dry out your lashes, so give them the attention they need.
Providing You with Longer, Fuller lashes
These lash serum also promotes growth. This lengthens and thickens your lashes. This means that natural lashes can look fantastic on their own, or when combined with mascara, you can produce some of the most intense-looking fans without the trouble of extensions or falsies.
Preventing Premature fall-out
We all can grow long, fluttering lashes, but occasionally we need a little assistance. Many people complain about their eyelashes falling off before they reach their ideal length.
The cuticle of the eyelashes is nourished with eyelash serum. This means that lashes have a stronger foundation to grow on, which means they are less prone to fall out and grow to their maximum potential.
It is a terrific product to use for persons who suffer from hair loss, alopecia, and other diseases because it may help stimulate the best growth possible.
Lash Serums are less expensive and last a long time vs Eyelash Extensions

.
Lash serum is available at a variety of pricing, the majority of which are reasonable. In many circumstances, lash serum will cost less than mascara and may even eliminate the need for mascara entirely.
Unlike other beauty products, one 5ml eyelash serum bottle can last up to 2-4 months, implying that you will rarely need to purchase it. With Lash Boost serum, you may expect to see noticeable effects in a matter of weeks. One Lash Boost patient reported that her lashes had doubled in length. Lash Boost Serum's many proven effects include extending, thickening, and darkening your lashes.
Furthermore, there are over 300 lash-enhancing products on the market now. What are the advantages of Lash Boost vs Latisse? Rodan + Fields Lash Boost is a blend of botanical components that promote the growth and development of your eyelashes' hair follicles.
Are Lash Serums Safe To Use?
Latisse is a drug that has been thoroughly tested and proven to be safe and effective. Latisse, like other drugs, can occasionally cause negative effects. However, they are infrequent and affect only a small fraction of persons who use Latisse.
Although Latisse has not been associated with any serious birth problems in humans, it is not recommended to be pregnant or nursing.
More information on the potential side effects of Latisse (bimatoprost) may be found in our comprehensive guide on Latisse (bimatoprost) side effects.
Lash Boost is not subject to the same regulatory scrutiny as FDA-approved drugs because it has not been approved by the FDA. This means that it is marketed as an Eye Lash Serum rather than a pharmaceutical.
The majority of Lash Boost users do not appear to suffer allergic reactions or any unwanted effects from the product. Nevertheless, some people have complained that one ingredient in Lash Boost called isopropyl cloprostenate causes allergic reactions; however, these are uncommon and impact only a few persons who use them.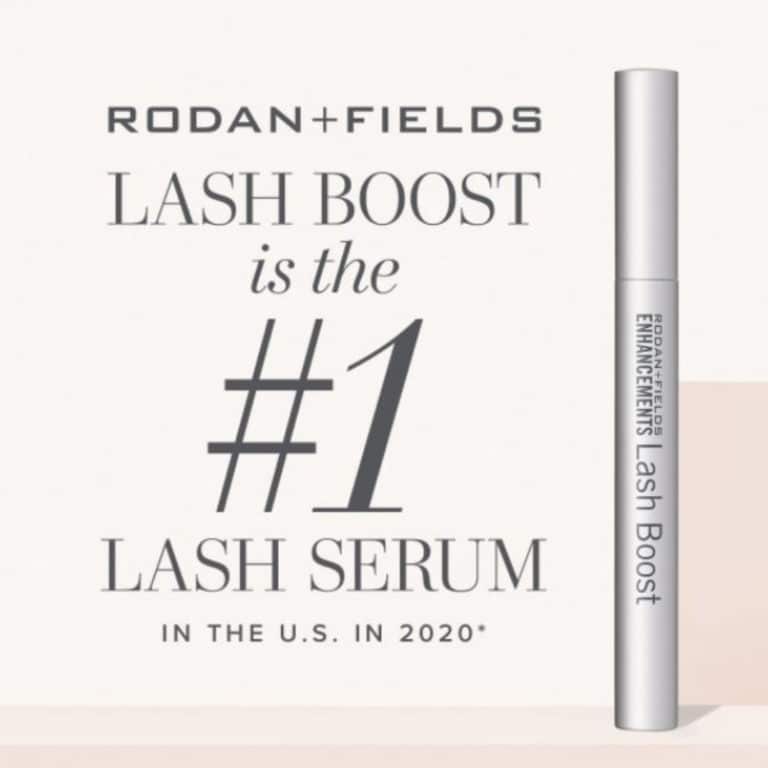 Rodan and Fields Lash Boost VS Latisse: Which One Is Better?
How do they compare?
Rodan and Fields Lash Boost VS Latisse: Which One Is Better?
Rodan + Fields Lash Boost VS Latisse
When compared side by side, Latisse and Rodan + Fields Lash Boost are very comparable. Both sprays, for example, include bimatoprost, a prostaglandin. Latisse is more effective than Rodan + Fields Lash Boost because it penetrates the skin more thoroughly.
Latisse is a simple drug to administer. Each Latisse vial includes a sealed box of sterile applicators. In using the medication, applying one drop of Latisse to the applicator's brush and then carefully apply it to your upper eyelid.
After applying Latisse to one eyelid, discard the applicator and replace it with a new applicator repeating the process on the other eyelid. Our Latisse guide (linked above) also includes detailed step-by-step instructions to assist you in properly using the Latisse solution.
When not in use, Latisse can be properly stored in your medication cabinet. Overall, Latisse is a pretty simple medicine to use. Latisse can be used as needed once a day. Apply 1–2 hours before applying eyeliner or mascara. It can be used in conjunction with a powerful eye cream. There will be no oily residue. Enhances the appearance of bigger and thicker lashes. When used on your eyelids,
Applying R+F Lash Boost to the upper lash line only once each day in the evening.
1. Take off your makeup and cleanse your face.
2. Completely dry the eyelids and lashes.
3. Only apply serum to the upper lash line of both eyes. Dip the brush once per eye and wipe away any excess product before applying.
4. Wipe away any extra serum from your eyelids or lashes with a soft cloth.
After applying, do not wash your face or eye area, and wait around 90 seconds for the serum to dry before going to bed or putting any cosmetics around your eyes. When applying any product to the eye area, especially eye cream, avoid the eyelids and lashes.
% of research participants who saw an improvement in the look of:
lashes that appear 90 per cent fuller
lashes that appear to be 85 per cent longer
lashes that are 63 per cent darker in appearance
Based on an 8-week clinical and consumer trial conducted in the United States.
In Comparison, Lash Boost VS Latisse  – Which One is Better?
Without a doubt, Latisse is a fantastic eyelash growth product. But it doesn't mean Rodan + Fields' Lash Boost isn't a worthwhile treatment. In reality, Lash Boost is similar to Latisse and produces comparable outcomes.
Within a few weeks of starting to use the Rodan + Fields Lash Boost, you will see a difference in the length, thickness, and blackness of your lashes. The darker your lashes appear, the better they will seem and more defined.
You may be assured that the Lash Boost will help you obtain the longer eyelashes of your dreams in only a few weeks, without the need for a prescription.
Key Takeaway's - Lash Boost VS Latisse
Lash Boost VS Latisse: Which One Is Better? Lash Boost features Keratin, botanicals, along with a proprietary blend of vitamins, peptides, and proteins, which stimulate hair follicles to grow lashes.
Latisse is a prescription-only medicine used to promote the growth of longer, thicker, and fuller eyelashes. Bimatoprost ophthalmic solution is the active ingredient. It is a prostaglandin analogue that was first used topically as eye drops for glaucoma. Latisse, with FDA approval, has undergone scientific studies.
Reducing intraocular pressure. Many of these patients' eyelashes grew thicker, longer, and darker in appearance. This was recognised, and hence Allergan invented and manufactured Latisse.
A note should but that Latisse uses prostaglandin analogues and may cause negative effects. Changes in iris colour (the coloured area of the eye) and changes in periocular skin pigmentation (changes in the skin colour around the eyes), among other probable adverse effects, are well recognised.
Lash Boost. Lash Boost comprises a peptide combination with Keratin that hydrates, nourishes, and protects lashes, reducing the likelihood of falling out or breaking prematurely. This product has undergone US Consumer-based studies.
Although the Dermatologists Dr Rodan and Dr Fields claim that Lash Boost grows lashes (it is a cosmetic product, not an FDA-regulated drug), it appears that using it extends the growth phase, resulting in longer, thicker, fuller lashes. Working faster than Latisse is less expensive, as it saves you a trip to the doctor's office.
The before and after photographs that have been circulating the internet are quite amazing.
What Factors Causes Eyelash Hair Loss?
Several reasons why you may be experiencing eyelash loss. Even though it is not immediately noticeable, it begins to show its worth when you have lost a large mass of lash hairs, making your eyelashes appear thinner and lifeless. This eyelash growth serum in Australia works regardless of the causes that cause eyelash hair to fall.
The following are the causes of eyelash loss:
A lot has been said about how stress affects your well-being. It is regarded as one of the primary causes of the negative impacts of many health issues. It can induce hormonal imbalances, which can lead to a variety of medical concerns. Stress also causes skin problems, such as eyelid contaminations, which leads to eyelash baldness. The good news is that you may buy Latisse online to revitalise your tired lashes.
Suboptimal beauty practice

.
The most obvious reason for the lash loss is a failure to remove eye makeup completely. Even the wipes or makeup remover arrangement you used can harm your lashes. As a result, you must remove the remover with the assistance of coconut or baby oil. It aids in the retention of the Latisse Australia buy serum solution for eyelashes.
Both hyperthyroidism and hypothyroidism cause significant loss of eyelash hairs. Not noticing anything at first, but after a while, the situation becomes more unpleasant. If you have been determined to have both of these conditions, you must take as much time as is required. When the problem is under control, you can buy Latisse online to restore your lashes to health.
Blepharitis is a condition that affects the eyes.
This disorder involves inflamed eyelashes, red and swollen eyelids, and other symptoms, and it is one of the most commonly recognised reasons for eyelashes to fall out. You must have your eyes tested and the necessary therapy performed as soon as possible. Common in most people of Western European descent. In any event, it has the potential to affect anybody on the planet. Before you buy Latisse in Australia, you should be tested for this disease and treated if you have it.
We can't afford to overlook this crucial detail. Eyelid illnesses or tumours can have an impact on eyelash hair growth and induce baldness. Before purchasing generic Latisse, it is better to continue taking prescribed medications until the infection has completely healed. In the event of malignant growth of the eyelids, you should consult with your primary care physician and weigh the benefits and drawbacks of Careprost.
You may lose eyelash hairs as a result of this or other auto-invulnerable upheavals. Alopecia affects your scalp, body, and facial hairs. According to specialists, alopecia causes the body's invulnerable structure to attack the hair follicles, resulting in eyelash hair loss. There is no cure. However, physicians can recommend a few drugs to help you regrow your hair. Bimatoprost can be purchased online to regrow lashes that have been lost due to alopecia.
Get updated with the latest news about our company's achievements and activities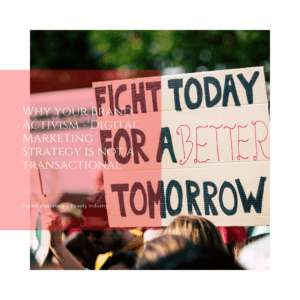 Brand Activism Examples Why your Brand Activism – Digital Marketing Strategy is not a transactional According to a Kantar survey, 68% of US consumers expect firms to be transparent about their principles, with Millennials and Generation Z having the highest expectations of any age group. Because Digital Marketing Brand activism
Read More »
The post Rodan and Fields Lash Boost VS Latisse: Which One Is Better? appeared first on Audrey Anderson World.