Skincare Routine For Your Forties – 2021
8 Steps in a Easy Skincare Routine for your forties -
Skincare for your forties. Here is my recommendation on skincare products for skin in the forties. So, for many of us, big birthdays are a significant sign — compared with the last decade, we might see transformations in our skin.

When your oestrogen levels are high, your skin glows most and at about 40 when the hormone levels start to decrease, anticipate your skin's luminosity to drop naturally.
Therefore, every year from the age of 20, we lose 1% of our collagen. So our supplies of collagen have dipped by the time we hit our 40s.

Low oestrogen levels may also contribute to collagen loss, bone depletion and deterioration, and fine lines may look more solidly carved than before.
For example, you might be beginning to see noticeable changes in our skin's firmness in our 40s. You can experience the loss of volume in collagen, elasticity loss in addition to wrinkles, fine lines, and sun damage.
Similarly, the latter may also appear as discoloration in the form of dark spots. Besides lifestyle modifications, learning about skincare and creating the best skincare routine can help you look the best while advancing throughout your forties.
Why does our skin change as you age?
So, when the third decade passes, shifts in our skin affect noticeable signs of ageing—reduction in our body's development of collagen, hyaluronic acid depletion and loss of elastic fibers. Subsequently, our skin gets drier and finer lines and wrinkles more noticeable as we move into our 40s.
Okay, I know this does not sound like much fun? The good news is that skincare will reduce ageing signs by a daily anti-ageing routine morning and evening.
Genetics compared to lifestyle, is having great skin genetic?
Firstly, genetics accounts for 20 per cent of ageing when it comes to ageing in your 40. Also, sun exposure, cigarettes, drinking and dieting are all part of the above.
In Short, the answer is a bit of both. Genetics could be responsible for susceptibility to the most harmful type of skin cancer, acne and eczema, and melanoma.
However, even though your mother passed on her remarkable glowing skin genes if you choose a lifestyle filled with unhealthy choices. You are contributing to looking older quicker than necessary.
Main ingredients to incorporate in your 40's skincare routine
That is to say; Vitamin A derivatives are retinol and retinal, and provitamin A carotenoids are part of this group. The most frequent source of this type of vitamin A is retinol creams in skincare, although it is often present in serum or oil.
Further, Retinal works better in stimulating collagen development than retinol, but it's also more gentle on your skin.
Rodan and Fields REDEFINE Renewal Serum is formulated in retinal MD Technology and comes in biodegradable single-use capsules. Dermatologists, consequently, recommend when using items made with Retinoids, it is best to avoid undue sun exposure.
It is also recommended that these products be included in your PM skincare routine. Furthermore, implementing sun protection measures always, in fact, regular with SPF. The sun is your number 1 source of skin ageing.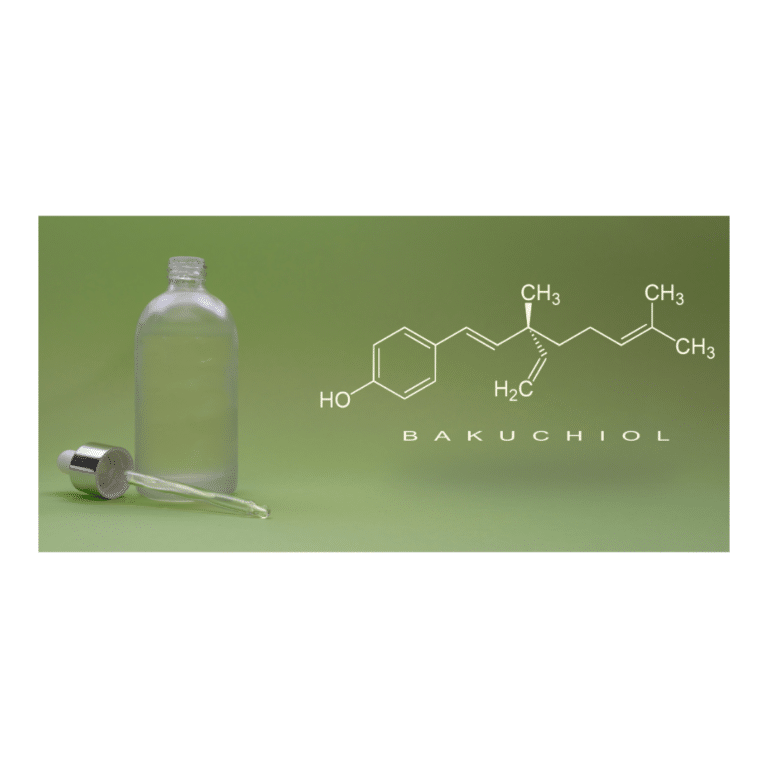 Bakuchiol – For Sensitive Skin
Bakuchiol is a plant-based product that has similar skin effects to retinol but is not irritated. So, for you with sensitive skin, it's perfect to use. Some kinds of retinol come from animal products.
So, the Psoralea corylifolia plant, which is also referred to as the babchia plant, produces Bakuchiol. The sources of Bakuchiol in your products are important to check. REDEFINE Restorative Creme's origins from the Bakuchiol source are derived from safe and ethically harvested edible babchi seeds from Fields + Rodan Source Bakuchiol.
Peptides enhance the visibility of firmness, texture and bounce of the skin. Peptides stimulate your skin cells, which make your skin look and act younger, to perform functions like create collagen and elastin. Peptides are proteins that are anti-ageing protection, such as collagen. Without peptides, collagen cannot function. In other words, the skin has no protection against ageing without collagen.
Peptides are one of the very few skincare ingredients of which scientists and dermatologists are united in addressing obvious ageing symptoms—fine lines, wrinkles and firmness loss. The advantages of peptides go deeper than the short term. This validated ingredient has been tested in skincare time and is still advised by dermatologists. Peptides provide many clear benefits for your skin, ranging from stronger to more durable. In short, in your 40's, they can be a major compliment to your skincare.
SPF's invaluable for forties skin
From a preventive point of view, suncare is essential. The harm caused by the skin can be treated or not, but you will still affect how your skin can mature in the future if you take care of it. Sunscreen is the most critical aspect of the regime in terms of protection. It would help if you never missed this single stage in skincare. "You can use the biggest anti-ageing products you have ever created, but you can undo this hard work if you're not protected from the sun," says Kathy Fields. "Today, in a way we didn't imagine before, we are assaulted by the atmosphere. Not only with the sun but with various density nanoparticles and lights," adds Dr Kathy Fields.
The rays of the sun are related directly to ageing. Dr Katie Rodan says: "Exposure to the sun is the skin's worst enemy. UVA is the ageing wavelength of light and is present throughout the year, throughout the day. "The sun penetrates deeply, and collagen breaks down," said Dr Katie Rodan. UVB is the burning ray that destroys the epidermis. It causes redness and possible skin cancers to the surface of the skin and eventually, skin cancers. "You need your sun protection, whether it's cloudy, rainy or bright because it is 'sunny' every day for your skin," says Dr Katie Rodan.
The value of regular daily skin routine
You probably know the importance of a routine by your 40s, but we would like to remind you that it's easy to forget about when life is busy! Twice a day – morning and night – apply your skincare routine to see results. In this vein, ensure that you take every step in your daily routine, as every step builds on the last step. You should anticipate noticeable results on your skin by regularly using the entire regimen or program.
Your best 40s skincare routine recommendations
Step 1: Cleaning your Face
For instance, the importance for you to implement a facial cleanser to remove dirt and oil every night, it is essential. Your chosen cleanser can also exfoliate gently with AHAs or Alpha Hydroxy Acids to help clear dead skin cells. You want to exfoliate 1-3 times a week, depending on your skin type.
REDEFINE REGIMEN FOR ANTI-AGEING | Clay Cleanser or Wash
REVERSE REGIMEN FOR DISCOLOURATION AND SUN DAMAGE | Cleanser
UNBLEMISH REGIMEN FOR ADULT ACNE – ANTI-AGEING | Cleanser
SOOTHE REGIMEN FOR SENSETIVE SKIN | Cleanser, cream
Toner helps to smooth the skin and allows the next phase to penetrate the ingredients. Toners will also purify the pores.
"Toners are typically used to cleanse the skin by efficiently removing the residual impurities after washing the face. Toner will soothe the skin, tighten the skin or balance out the oil output depending on the skin type and the ingredients in the formula.
REDEFINE PORE REFINING TONER
REVERS INTENSIVE BRIGHTENING TONER
UNBLEMISH CLARIFYING TONER
SOOTHE SENSETIVE SKIN TREATEMENT
The noticeable signs of ageing can be overcome by eye creams that reduce under the eye area thinning and showing signs of ageing. The region of the eye displays the first signs of age. So, think crow's feet under-eye bags, dark circles a great eye cream can be an excellent remedy.
In response, you should use an eye cream, such as REDEFINE Multi-Function Eye Cream, morning and night, to fight the obvious signs of ageing near your eyes.
This stage is optional if you have a desire for deeper hydration or powerful retinal boosting products in your skincare goals. Try Active Hydration Serum for hydration. Try our REDEFINE Intensive Renewal Serum for a retinal serum.
Phase 5: SPF lotion or cream
If you prefer a cream or lotion, the excellent moisturiser will help with specific anti-ageing advantages and moisturise your skin. Likewise choosing one with the bonus of SPF helps to prevent the visible signs of ageing from your skin.
Whilst it might be tempting to miss any steps on your routine, particularly when you're tired. Every move is based on the next one.
Step 6  Establish a healthy diet and workout routine.
 Firstly the added benefits go a long way if you commit to at least a week and a half of workout. You may want either a smart clock or an app to track your steps and achieve a minimum of 10,000 steps a day.
Secondly, remember to drink water throughout the day, too. It might be useful to keep you hydrated by getting a water reminder on your phone or smartwatch. Again sticking to a healthy routine will pay off once you are in the fifties.
Stage7 Collagen supplement benefits
The supplementary collagen sounds like a magic anti-ageing fairy spell. A way to ingest the protein that can effectively be acting as a scaffold for your skin – to avoid puckering, wrinkling and lines increasing. 
These products can also appear like Alice in the potion of Wonderland's "drink me," a touch intoxicating, from shots to powders and tablets.
This belief was reinforced by a report in the Natural Medicine Journal, which found that the appearance of pores and the hyperpigmentation spots were substantially improved for women who took the dietary supplement Collagen BoosterTM six months.
'Type I collagen,' states dermatologist Dr Anita Sturnham, "is the most abundant collagen in our skin and quickly deplete as a result of both the intrinsic and extrinsic ageing processes.
"It makes sense that providing a bioavailable type 1 collagen nutritive source for the body will help to recharge the collagen store in the dermis and increase the natural skin scaffolding."
'The findings on supplements with collagen are patchy, but positive evidence exists,' says Dr Ukeleghe. 'It's essential that additional vitamins such as vitamin C are hydrolysed to increase the advantages of the supplement.'
How do these supplement drinks work for collagen?
The nutrients are absorbed faster into your bloodstream. When in your body, these collagen peptides activate fibroblasts in your skin to make your collagen more involved.
The high proportion of hydrolysed collagen that you ingest your system allow 90-95% of collagen peptides in your body to hit targets.
These collagen supplements can aid your diet. Because of its high glycine amount, collagen enhances stomach acid development that promotes better food digestion.
Step 8 After Bath or Shower Care
It's not just the skin that changes on your face. You may find your body feeling dry, tight, and itchy due to decreases in collagen and elastin and a drop in estrogen level. Subsequently, after a bath or shower massage your body oil and replenish the hydration levels and ensure that your skin is moisturised. I recommend using the Active Hydration Body Replenish, hydrated skin tends to look younger.
When are you going to see health outcome?
The results of any skincare routine usually take about four weeks to begin to be seen. Both morning and night, this is used consistently. With the full regimen, you can meet your anti-ageing skin care goals twice a day and be careful not to miss steps to see the best skin results.
The addition of collagen supplements is also not a "quick win," since most collagen supplements require at least 30 days to see the difference.
They are a lifestyle decision you must stick with because he says they have no value if you do not take them regularly. 'Remember, it takes time and effort to fit into the exercise room — the same goes for your skin.
Beauty Editor Summary of Women's Health Magazine – Collagen Supplements
Over the past months, I tried evolution 18 and was very impressed by collagen powder,' says Perdita Nouril, the WH beauty writer. 'It seems lighter, and my skin has more bounce. It isn't odd that beauty contractor Bobbi Brown built it so that you can expect impressive results, she doesn't do anything by half.'
Dive Deeper - Skincare Routine
The post Skincare Routine For Your Forties – 2021 appeared first on Audrey Anderson World.