SPEND OR SKIP? Lash Boost by Rodan and Fields
SPEND OR 
SKIP?: Rodan and Fields Lash Boost –
Lash Boost Facts: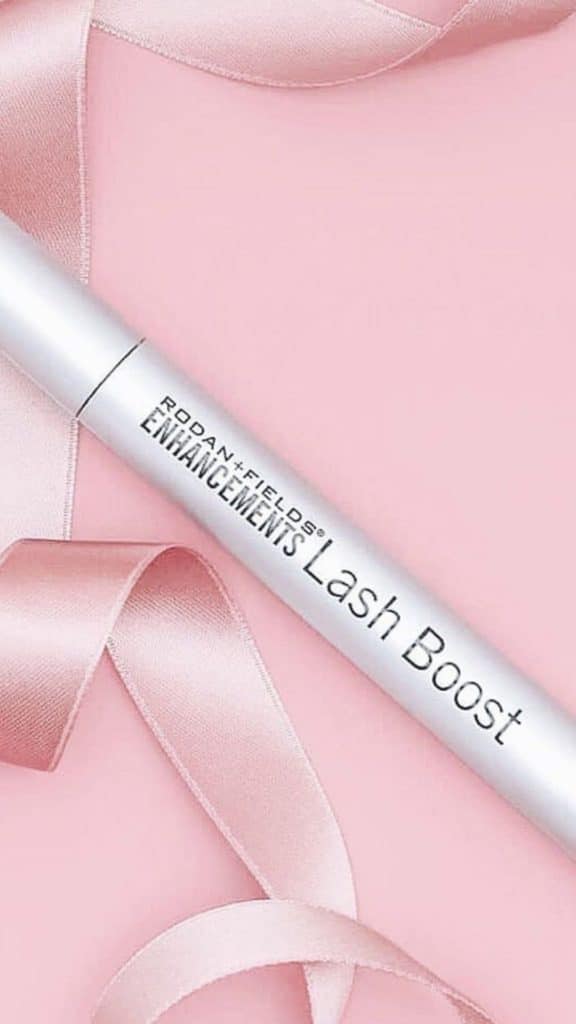 Lash Boost Facts: If every anti-ageing product on the market really worked as advertised, we'd all be 22. While many useful items help us make the most of our appearance as we age (and I, for one, think I look better at 59 than I did at 22), many are nothing more than snake oil. 
As a result, I've written this article, Spend or Skip?, in which I'll use my 39 years of experience as a beauty guinea pig to critically dissect and review buzz-generating on this Lash Growth Serum that everyone's talking about. I have also written a post on the merging marketing of Lash Growth Serum, so read more >>>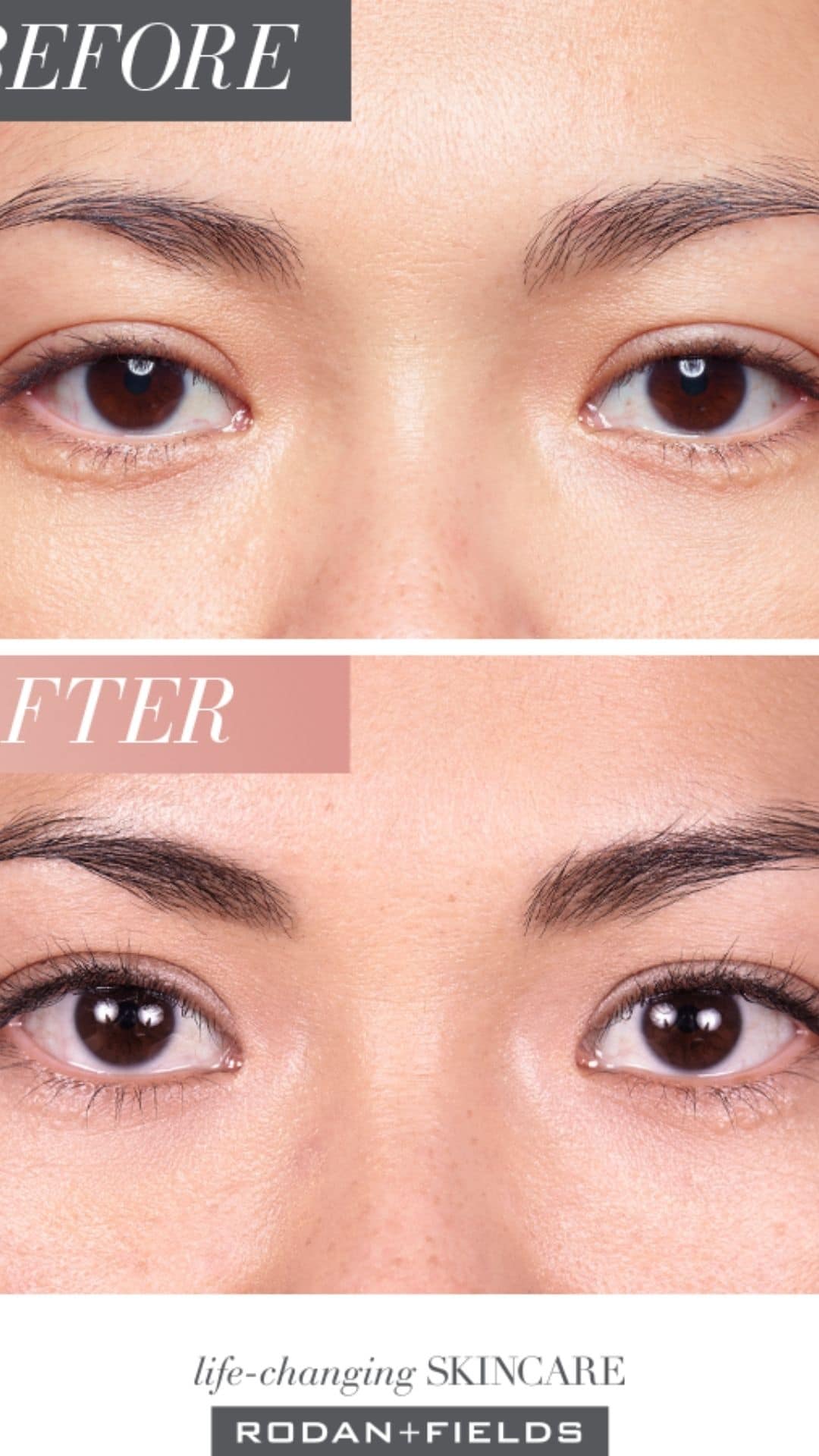 Table of Contents - SPEND OR SKIP? Rodan and Fields Lash Boost
SPEND OR SKIP?: Rodan and Fields Lash Boost
The purpose: to help you determine whether to purchase — or avoid — the new fountain of youth. EYELASH SERUM for the appearance of lush, longer-looking lashes with R+F Lash Boost. 
Rodan + Fields, a Skincare Company founded by 2 practising Dermatologist in 2007 ( Distribution Channels is via their MLM company), the best selling product lines include Lash Boost, an eyelash enhancement product. Unlike Latisse, which is FDA-approved, Lash Boost is not FDA-approved and is sold as a serum rather than a drug.
Lash Boost contains many main ingredients. Biotin and keratin are present in the serum, as well as sodium hyaluronate and isopropyl cloprostenate. The final ingredient, isopropyl cloprostenate, is of particular interest; I will show you more detail below.
Introduction Lash Boost Facts
Volume Thickness Fascination Available product descriptions as of April 2021 ** SPEND OR SKIP?: Review
Spend and skip. In contrast, this product claims to have some benefits. I am looking at the value of the Lash boost cost, facts, and where to buy. 
An excellent lash growth serum that costs USD 155 and only available in the USA. These product facts are as follows – a Rodan and Fields product Best Selling item. I verified this on a social listening site to see that this keyword, Lash boost was one of the biggest search terms on Google or search engines. I wanted to get the results of why this was driving such results and sales for Rodan and Fields.
Lash Boost Facts – as Listed on Rodan and Fields US Page
Who wants mascara these days? Conditioning serum applied at night gives the appearance of fuller, thicker, darker-looking lashes and brows.

Size: 5 mL / 0.17 oz. The United States

Typical Dose: Once a day, in the evening.

Key benefits:

 Keeps lashes moist, increases lash longevity, and protects against breakage.

PRIMARY ISSUES: Thin, sparse eyelashes and brows
What is the Rodan + Fields Lash Boost?
In essence, it is Rodan and Fields' routine lash growth serum that keeps your eyelashes looking fuller, longer and darker looking lashes. Lash  Boost from Rodan and Fields means bringing out the lashes to their fullest potential and moisturising them to appear deeper and thicker. 
Your eyelashes will appear thicker; this advanced lash growth serum can be used to assist in their development. Rodan and Fields Lash Boost's as a high-quality lash growth serum is backed by its efficacy, but this product also includes an element that has been shown to have negative side effects. 
It needs to be noted that this lash growth serum also includes an element that has been shown to have negative side effects.  
Who is Lash Boost intended for?
Rodan and Fields Lash Boost is intended for those who want fuller, longer, darker-looking eyelashes or brows.
Are you looking for a safe, effective and affordable solution to your Lashes?
Lash Growth Serum – Lash Boost the Discovery is the latest innovation from one of the most trusted skincare brands in the world.
It's clinically proven to improve your skin tone and texture while targeting dark spots.
This breakthrough formula works by visibly achieving 90% fuller-looking lashes
85% longer-looking lashes
63% darker-looking lashes
Keeps lashes moist, increases lash resilience and protects against breakage. It uses a unique blend of ingredients that are designed to target specific areas of concern.
Click this button now to buy your Lash boost! My Consultant No 74526520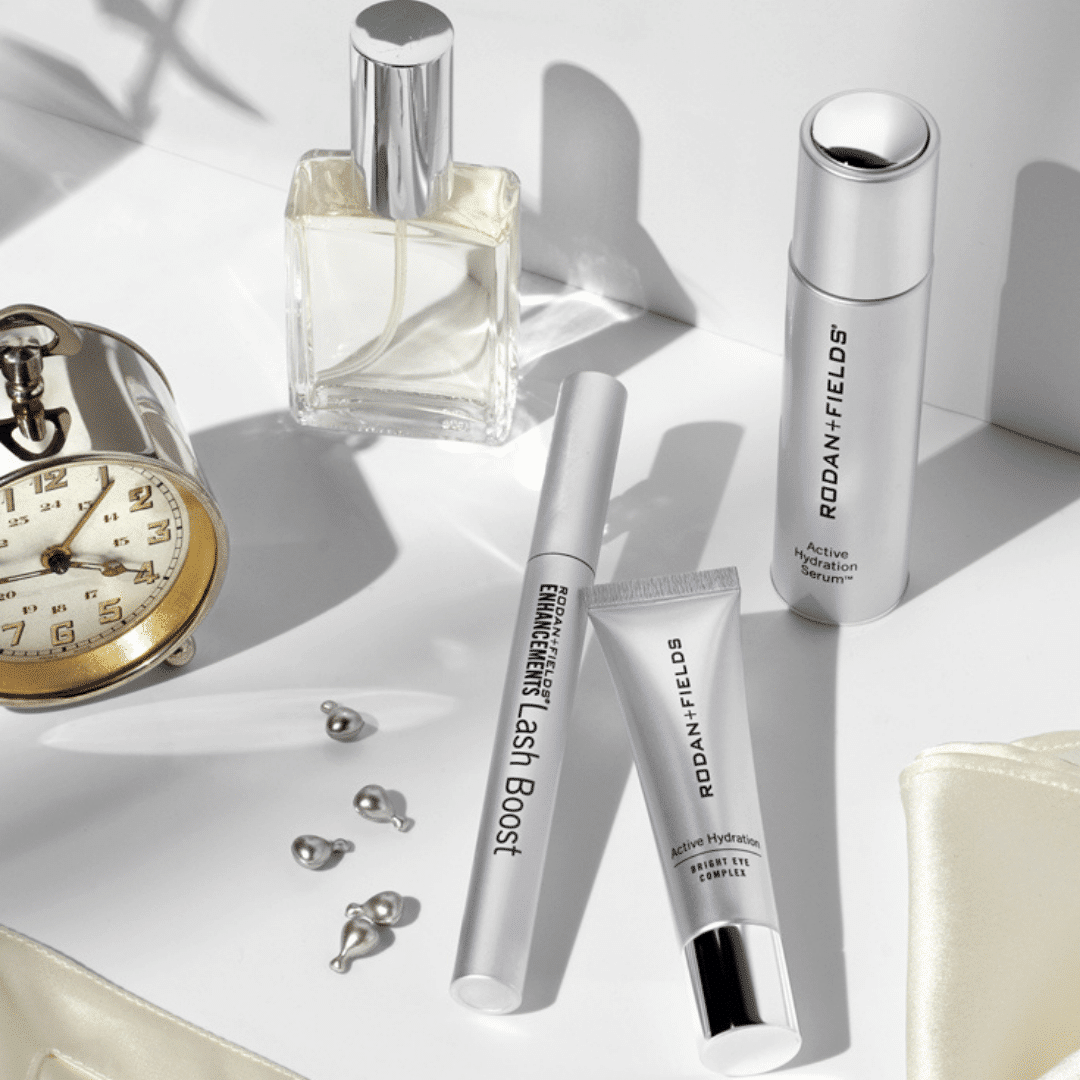 Lash boost Facts - Formulation awareness
Lash boost Facts – Formulation awareness
We'll go through each of the main ingredients in the Rodan and Fields Lash Boost formula in this segment. You'll discover how each ingredient will help your lashes and brows, as well as any potential side effects.
Keratin and hydrolysed keratin 

are also present in Rodan and Fields Lash Boost. Keratin is a protein belonging to the fibrous structural protein family. It is generated by combining 18 amino acids. It is the primary structural material that makes up hair, nails, and the outer layer of skin in humans. Keratin is extracted from an animal source (sheep's wool) in cosmetics, which vegans should be aware of. 

Hydrolysis breaks down the keratin protein into smaller components that can reach the skin and hair more effectively, resulting in hydrolysed keratin. The protein is normally hydrolysed by boiling it at high temperatures or soaking it in acids.

Keratin is very significant when it comes to eyelashes and brows because it makes up 90 per cent of your hair. Keratin not only strengthens hair but hydrolysed keratin protein is also moisture-binding, allowing you to retain moisture and reduce breakage.

Biotin, also known as vitamin B7

, is the next important ingredient in Rodan and Fields Lash Boost. Biotin, a water-soluble vitamin is acting as a coenzyme in the production of fatty acids and the metabolisation of amino acids, which results in the formation of proteins. This process promotes healthy cell formation and development, which results in healthy hair, skin, and nails. 

There is some disagreement about whether topical biotin can help improve hair quality. Hair experts and cosmetic chemists agreed that biotin-containing topical treatments (such as Rodan and Fields Lash Boost) would bind the biotin molecule to the hair, creating the illusion of greater thickness. 

However, biotin must be absorbed by the hair when it is still attached to the blood vessels in the follicle to provide actual improvement in hair strength and overall hair quality. This can only be done by increasing the intake of biotin-rich foods or supplementing with biotin.

Isopropyl cloprostenol,

 a **synthetic prostaglandin analogue, is Rodan and Fields Lash Boost's most significant ingredients. Isopropyl cloprostenate was first used in prescription eye drops to treat glaucoma patients by lowering intraocular pressure. Glaucoma patients treated with isopropyl cloprostenate found that their eyelashes grew longer and more lush as a side effect. As a result, isopropyl cloprostenate is now used in the cosmetic industry to grow eyelashes and brows.

Although isopropyl cloprostenate is well known for its ability to increase eyelash growth effectively, it is important to note that this ingredient can cause some side effects. Isopropyl cloprostenate, for example, can cause eye irritation, dryness, redness, itchy eyes, flaky skin, burning, and pain. Other severe side effects of this ingredient include blurred vision, cysts, iris colour change, drooping eyelids, and eyelid discolouration. 

Allantoin,

 a true multi-tasking ingredient, is the next main ingredient in Rodan and Fields Lash Boost. Allantoin is a skin protectant that is naturally calming and anti-irritating, as well as having moisture-binding properties. Allantoin also stimulates and accelerates cell growth, increases hair elasticity and softness, and gives it a faint glossy appearance.
Rodan and Fields Lash Boost contains two highly effective conditioning ingredients: 

panthenol and sodium hyaluronate. 

Panthenol is a provitamin B5 derivative, and sodium hyaluronate is a hyaluronic acid salt. Both of these ingredients help to retain moisture in the hair. Furthermore, sodium hyaluronate can promote hair growth and strand diameter, resulting in thicker hair (and, in this case, thicker eyelashes and eyebrows).
Two peptides,

copper tripeptide-1 and octapeptide-2 are the final primary ingredients we'll explore in the Rodan and Fields Lash Boost recipe. Peptides are protein fragments formed when amino acids bind together. A dipeptide, for example, is formed when a single bond binds together two amino acids. A tripeptide is made up of three connected amino acids, which is followed by tetrapeptides, and so on.

Copper tripeptide-1 comprises three amino acids, glycine, histidine, and lysine, arranged in a complex geometric structure, and the physiologically beneficial mineral copper. Rodan and Fields Lash Boost contains copper tripeptide-1, which promotes hair growth by blocking the hormone dihydrotestosterone (DHT), which is known to inhibit hair growth. Octapeptide-2 is a growth factor that promotes healthy hair growth within follicle stem cells and is used in Rodan and Fields Lash Boost.
Lash Boost Facts - On How To Use It
HOW TO USE – Lash Boost
Use R+F Lash Boost once daily in the PM, applying to the upper lash line only.
1. Remove makeup and cleanse face.
2. Dry eyelids and lashes completely.
3. Apply serum only along the upper lash line of both eyes. Dip the brush once per eye and wipe any excess product off the brush before applying.
4. Gently wipe off any excess serum from your eyelids or lashes.
Do not wash your face or eye area after applying, and wait approximately 90 seconds for the serum to dry before going to sleep or applying other products around your eye area. Avoid eyelids and lashes when applying any product to the eye area, including eye cream.
WARNINGS: For external use only. Avoid getting in the eyes; in the event of direct contact, rinse with cool water. If you develop irritation or swelling, discontinue product usage. If irritation is significant, or in the first instance of any swelling, consult your physician. If you're pregnant or nursing, being treated for any eye-related disorder, undergoing cancer treatment or prone to dry eyes or styes, consult your physician before use. If you notice irregularities in the appearance of lashes, discontinue use. Keep out of reach of children."
Lash boost Facts – Verified Customer Reviews.
Rodan and Fields' website features a display of over 2500 customer reviews.
Rodan and Fields Lash Boost reviews are mostly positive, with an average rating of 4.8 out of 5 stars from over 2500 customer reviews. Many favourable reviews state that Lash Boost improves the duration and volume of lashes.
At the time of publication, 1% (25 of these 2500+ Reviewers) had experienced a side effect – "Serums for the eyes and lashes.
Ginger Weaver reviewed eye to eye and lash serums on April 5, 2021. I began using these right away and noticed itching, swelling, and discolouration of my eyelids. I've reduced it to once a week so that I only react once a week rather than every day."
Another popular Rodan and Fields Lash Boost analysis focuses on the serum's inability to provide long-term results. To continue enjoying the advantages of the Rodan and Fields Lash Boost serum, you must continue to use it. "R+F Lash Boost Analysis by Charlene Smith on April 4, 2021, R+F Lash Boost Review After a year of using this formula, my lashes have not changed."
Clinical and Consumer Study Lash Boost Facts
Via Rodan and Fields US Website – "Per cent of study participants who experienced an improvement in the appearance of:
90% fuller-looking lashes

85% longer-looking lashes

63% darker-looking lashes
Based on an 8-week US clinical and consumer study."
Also, the findings are based on an 8-week clinical and consumer analysis conducted in the United States. According to the study's findings, 90% of participants had fuller-looking lashes, 85% had longer-looking lashes, and 63% had darker-looking lashes. According to the website Influenster.com,
*Rodan and Fields are a cruelty-free skincare company. This means that Rodan and Fields don't test ingredients or their skincare products on animals as a cruelty-free brand. 
As Rodan + Fields does not put its products into animal testing. To check the safety and effectiveness of our formulations, we use alternative in-lab research approaches, unpaid paying participants, and sometimes, home office staff volunteers.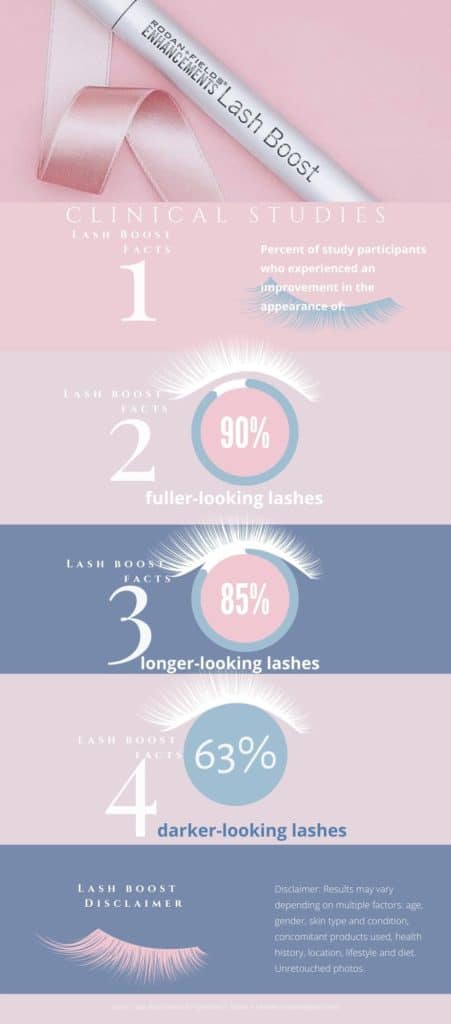 Lash Boost Cost vs Lash Extensions
Lash Boost Cost vs Eye Lash Extensions (Read my post)
Lash Boost Cost – Retail $ 155.00
The tube lasts 60 days or 8 Weeks
EYE Lash Extensions in Los Angeles
Starting with an Std Mink Blend and refills every three weeks for Full Set $120 and 3 refills @ $300. For a total of $400.00
Pricing from a 5 start – Eye Lash Salon – Lash Point LA
These ultra-premium lashes are lightweight, fluffy, and versatile.
*All of our adhesives are free of formaldehyde and latex.
​​
MINK BLEND l CLASSIC + VOLUME 
Combination of Classic and 2D/3D Volume lashes mixed.
Perfect for every day. A More subtle natural look.
FULL SET $120 / 3 WEEK FILL $90-$100
​
100% REAL MINK
Light and delicate lashes for the most natural and luxurious look.
FULL SET $160 / 3 WEEK FILL $120-$130
MINK VOLUME l 3D~6D
A fuller and fluffier look for added glam & a little bit of drama.
Hand made a fan of 3-6 lashes per natural lash.
FULL SET $160 / 3 WEEK FILL $120-$130
​
RUSSIAN MEGA VOLUME l 6D~10D
The fullest and dramatic lashes with maximum volume & fluffiness!
Hand made a fan of 6-10 lashes per natural lash. Extremely lightweight.
FULL SET $200 / 3 WEEK FILL $150-$160
Suppose you are looking at costing Lash Boost cost vs Eyelash Extensions. This is a no brainer that Lash Boost is a much more affordable solution to longer, fuller lashes.
Key Takeaway's SPEND or SKIP?
Well, I don't know about you, but I'm a sucker for glossy eyelashes. After successfully pulling off my 22s' signature combo of thick, falsetto-worthy eyelashes, I was sorely disappointed to hit 40, only to discover I still had nothing on my lashes. 
So, I opted to look at this cost-effective Lash growth serum. I gifted a tube in 2018 while in the USA, and I got to experience it. I was not diligent in using it every night as we were travelling. I started to notice the results after 5 weeks, just about the time for me to return to Australia.
I did continue to use it till the tube ran out, and I must say I did love the results. I won't wear mascara for a normal workday. This afforded me the luxury to see darker lashes and a nice frame around my rather small Asian eyes, without the hassle of using mascara. I really enjoyed seeing the results, and I had people commenting on my long lashes.
Gone now are my regular longer lush lashes, as Lash Boost in Australia is out of the question. I decided then that I wanted to continue with the look of longer lashes, and I ventured into lash extensions.
Well, this lasted 1 full set and 1 filler set. For one, being ADD did not want to lay on a table for 1 hour to have them glued to my lids. Then I found the glue would give me stinging red eyes after both the full set and filler set.
It did look fabulous, and people did also notice but dang, dog!!! Who has time to spend 2 hours every 3 – 4 weeks on a table getting false lashes glued. I stopped and now am left with my stumpy short lashes.
But let me share with you this – if it ever arrives in Australia, I will be the first person in line. 
Recommended Lash Care Tips
1. Cleansing your eyelids twice daily.
Cleaning your eyelids is similar to keeping your scalp clean to keep your hair as safe as possible. Cleaning your lashes twice a day helps keep everything from dirt to make up out of that place. To thoroughly cleanse your eyelids, use a face wash, micellar spray, oil cleanser, cream cleanser, or foaming cleanser. This will ensure that your lashes look their best.
2. Increasing the density of sparse areas
Many men and women experience "bald" areas on their lash line due to several factors. This can range from sleeping on your stomach to nervous picking patterns to using a lash curler incorrectly. Lash extensions or fake lashes are an excellent solution for sparse lashes. They help fill out these thinner areas by focusing on more lashes in areas where a lusher fringe effect is desired.
3. Include Lash Boost in Your Routine
The presence of lashes that are thicker, thinner, and longer-looking. Does that sound good to you? Then we'll go through the advantages of using a lash cream to achieve the appearance of fuller-looking lashes without the use of extensions or mascara.
When it comes to boosting the lashes and keeping them as long as possible, Lash Boost is a game-changer. Lash Boost nourishes the lashes and promotes versatility and durability by attracting and retaining moisture. It nourishes the lashes, increasing lash endurance and enhancing the appearance of voluminous-looking lashes. Lash Boost also shields your lashes from harm.
When it comes to using this product, routine is everything. And you'll see results if you apply every evening. If used as directed, you can notice the appearance of longer, fuller, darker-looking lashes over time. The product is designed to help thin, sparse lashes retain moisture, increase lash longevity, and protect against breakage.
Lash Boost can be used once a day, at night. For better performance, apply it only to the upper lash line and follow these measures.
Conclusion – Lash Boost Facts
This serum helped to improve the appearance of longer-looking lashes. The decrease in lash breakage reported by all participating subjects, no matter the degree of lash thickening achieved, demonstrates how this product effectively provides visible results. However, as with all clinical studies, it's important to note that lash lengths were in the normal range when measured by a PhD-certified professional, so length does not correlate with perceived lash length. 
Key points Buy Photo Rodan + Fields Lash Boost, a $45 serum and puff that lengthens and volumises your lashes without the smudge-ability. The Lash Boost, with serum, is $45 at the beauty counter. (Photo: Jerry Habraken, The News Journal) You can't put this on your lashes.
**The FDA cautioned manufacturers of other eyelash-growth products in 2011 to label their products as "cosmetics" and make statements (including eyelash growth) that made them sound like drugs. In a warning letter, the FDA stated that the products were "unsafe for use except under the supervision of a professional approved by law to administer them." Because of the possible severe side effects of isopropyl cloprostenate, it is best to consult with your doctor before using Rodan and Fields Lash Boost.
Get updated with the latest news about our company's achievements and activities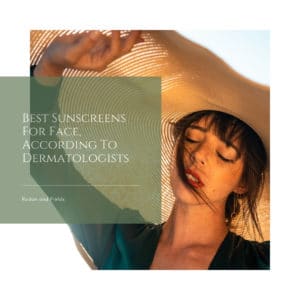 The best sunscreens The Best Sunscreens – developed by two top dermatologists, so you can be sure you're getting the best protection possible. AAW Your ultimate guide to the Best sunscreens CHICHI KAWA – Summer Edition Best Sunscreens 01 ABOUT R+F Rodan + Fields has a true philosophy at its
Read More »
The post SPEND OR SKIP? Lash Boost by Rodan and Fields appeared first on Audrey Anderson World.