Spotless vs Proactiv Solution®? Which Do You Need
Beauty Industry Marketing – Spotless vs Proactive 
Which Do You Need: Spotless vs Proactive?
How do you choose the best option when there are so many choices for Teen Acne Treatment? Today I will share with you my personal experiences with Proactiv vs Spotless. My family and I have used Proactive since the early 2000s. Then customers and I used Spotless in 2019. Both these products are teen acne treatments that are more than just hype. And you have probably heard of Proactiv before. 
But, if you have not heard, the Proactiv skincare line transformed the approach to mild acne therapy more than two decades ago and sold in over 160+ countries. It was also founded by two prominent dermatologists in San Francisco, Dr Katie Rodan and Dr Kathy A. Fields.
These two Derms made it much easier to deal with a very common problem by pooling their knowledge and experience. 
After selling the Proactive Brand in 2019, the Dermatologist used their Acne experience again. Resulting in Spotless. Now with 2nd generation improved patented Acne Technology and the wisdom of their earlier product in Proactiv.
Before I dig further into this Teen Acne comparison, it is crucial to remember how unique situations can be. Not everyone will be overjoyed with a single product. Because so many factors can influence the severity of acne and outbreaks, some testing may be required before finding the best treatment for your teen or young adult skin.
Table of Contents - Which Do You Need: Spotless vs Proactive?
About Proactiv ® vs Spotless Rodan + Fields®
**This article is provided for informative purposes only and is not intended to be medical advice. The information provided here is not intended to substitute for professional medical advice and should never be relied upon as such. Always discuss the risks and advantages of any treatment with your doctor.
So, what's the difference between the two? Which one is right for you? Spotless vs Proactiv?
As previously stated, the Dermatologist's first Teen Acne Treatment was the Proactiv treatment series (see Proactiv review), which was debuted approximately 25 years ago. A third line has been introduced over the last few years by Guthy Renke/Nestle. I will start with Proactiv Solution®.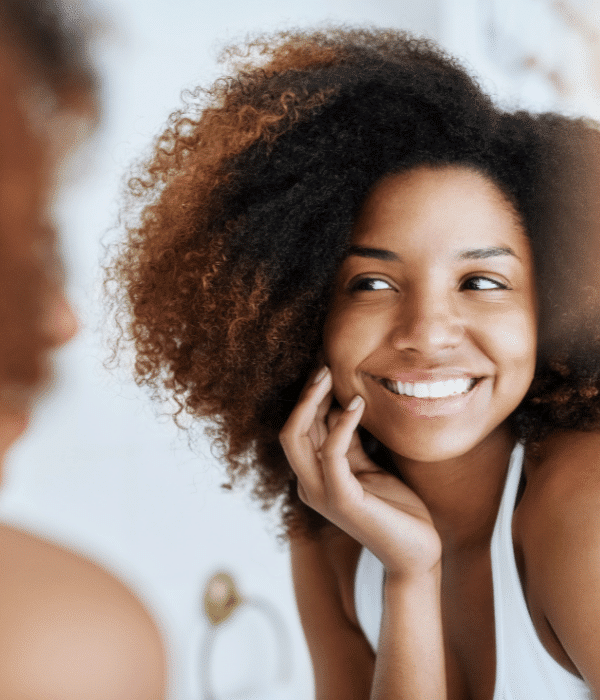 History – Proactiv Website

.
"With over two decades of skincare innovation and over 20 million customers worldwide, there's a reason Proactiv is America's number one acne brand!" Proactive Website
Proactive makes no mention of the Dermatologist Founders, Dr Katie Rodan and Dr Kathy Fields. However, their reference as Founders can be found in Wikipedia.
Proactiv was created in the late 1980s by Katie Rodan and Kathy A. Fields, who met while at Stanford University School of Medicine.[12][13]
The two Standford Dermatologists sold this Company to Guthy-Renker.
Nestlé
In March 2016, Nestlé joined Guthy-Renker as a majority owner of Proactiv. In October 2000, Nestle sold its shares to EQT.[1]
Proactiv Solution® comes in a range of 3 Acne Systems.
The active ingredient is benzoyl peroxide, and the procedure is broken down into three steps for all three Proactiv Solution Systems.
Proactiv Solution® Systems for Oily and Combination skin Acne
Microcrystal benzoyl peroxide and glycolic acid are included.
Authentic – Active Ingredients: Benzoyl Peroxide (2.5%)
Clean: While treating acne, it washes away oil and grime. 

 Active Ingredient: Benzoyl Peroxide, 2.5%

Tone: Refreshes, soothes, and cleanses the skin.

Repair: To treat acne, kill acne-causing germs. 

Active Ingredient: Benzoyl Peroxide, 2.5%
Hydrating Acne Systems – Suitable for dry or sensitive skin.
Hydrating Exfoliate with smart target benzoyl peroxide and salicylic acid
Exfoliate: Removes dead skin cells gently and cures acne. 

Active Ingredient: Benzoyl Peroxide 2.5%

To kill bacteria, dive directly into the pores.

 Active Ingredient: Benzoyl Peroxide 2.5%

Hydrate: Soothes, hydrates, and brightens the skin. 

Active Ingredient: Salicylic Acid 0.5%
System For irritated, persistent breakouts
Adapalene Advanced Cleanse, which contains our prescription-strength retinoid, washes away dirt and oil without over-drying.

Treat: A prescription-strength retinoid is used to treat and prevent breakouts.

Moisturise Skin is kept moisturised and revitalised.
How does Proactiv Solution® Systems work?
"Combination Therapy® is essential for maintaining clear, healthy-looking skin. That is why multi-step healthy skin regimens are in our genes — they work!" All three Proactive Systems are based on the 3 steps.
The Combination Therapy technique is a preventative plan that includes a comprehensive, multi-step skincare regimen and acne-fighting medication. These acne fighters address acne at every step of the cycle, stopping current breakouts and preventing new ones from emerging. Dermatologists do not need to prescribe it! These products are over the counter products (OTC) and easily available.
With this holistic approach, Proactiv was the first firm to reinvent healthy skincare (notation – they do not mention the Founder of Proactive Dermatologist Dr Katie Rodan and Dr Kathy Fields). As a result, this preventative technique has always yielded exceptional results for our consumers.
Each of the Proactiv brands uses the Combination Therapy technique to help you address your skincare concerns.  
ABOUT Award-Winning Spotless Teen Acne Treatment | Rodan + Fields®
The dermatologists behind Proactiv, Dr Katie Rodan and Dr Kathy Fields are back at it — acne therapy — with a new teen-acne line for Rodan & Fields.
The doctors, who are no longer connected with their initial teen-acne line, are releasing Spotless, a two-step acne-treatment line for teens under the Rodan & Fields brand, for USD 89 in the United States.
While the product targets the same demographic as Proactiv, the experts claim that Spotless has a completely different formulation based on the skin's flora.
"This is science; we are not coming up with a theory," Rodan explained. "It's new, publicly available data."
The products incorporate BPO2, a new patent-pending technology that seeks to penetrate pores to fight and prevent breakouts while causing less irritation. The line's daily acne wash is step one, and the Acne Clearing Treatment is step two. The two work together to increase the oxygen flow in the pores, hence preventing pimples. The purpose of the oxygen flow is to keep the skin's microbiome happy. According to industry estimates, the duo might generate $60 million in sales in its first year.
"It's basically about the microbes and oxygen," Rodan explained. "On the surface of the skin, we have that microbiome layer, which is a collection of diverse microorganisms living in love and peace, bathed in oxygen."
How does Spotless Teen Acne Therapy Regimen work?
Spotless is a Multi-Med Teen Acne Therapy Regimen:
Multi-Med Therapy is predicated on delivering the correct ingredients in the right formulations in the right order for noticeable outcomes.
This Regimen for Teens and Young Adults aids in the treatment and prevention of acne outbreaks. With this simple two-step regimen, you can get rid of acne, thoroughly clean your pores, and manage the look of oil and shine. This acne treatment uses groundbreaking BPO2 Technology to deliver more oxygen and Benzoyl Peroxide to pores, eradicating acne germs from the first day of therapy.
Exclusive BPO2 Technology delivers more bacteria-killing oxygen + Benzoyl Peroxide to the areas of acne that need it the most, resulting in cleaner skin straight away. MADE FOR QUICK RESULTS With this simple two-step regimen, you can get rid of acne, thoroughly clean your pores, and manage the look of oil and shine.
What is BPO2 Technology in Spotless Teen Acne Therapy?
When it can enter the pores, oxygen and benzoyl peroxide are acne bacteria's worst nightmare. The issue with standard acne treatments is that Benzoyl Peroxide is spread unevenly across the skin's surface, reducing its effectiveness. Unlike other acne-fighting ingredients.
Rodan and Fields revolutionary Patented BPO2 Technology dissolves and uniformly dispersed Benzoyl Peroxide, allowing more of this acne-fighting chemical and oxygen into pores. So what was the result? Beginning on Day 1, effective acne treatment and prevention.
Every pore on your skin has its own microbiome or habitat filled with natural bacteria that maintain your skin in balance. So when hormonal fluctuations lead teen skin to generate a thick, sticky oil, it clogs pores and prevents oxygen from entering. 
When deprived of oxygen, the once-healthy bacteria in the pore become enraged. Bacteria multiply, triggering an inflammatory response that results in acne on a teen's face. So Rodan + Fields developed the world's first hyper oxygenated liquid Benzoyl Peroxide, patented BPO2 technology. For starters, the Benzoyl Peroxide and exfoliants in our cleanser work hard on the skin's surface, punching holes in the greasy layer of a clogged pore.
Then, our revolutionary liquid BPO2 Technology enters the pore and delivers a highly effective acne-fighting drug as well as increased oxygen. As a result, the microbiota has been restored to a healthy, balanced state.
SPOTLESS REGIMEN includes: 2 Steps
SPOTLESS Daily Acne Wash (125 mL / 4.2 Fl. Oz. U.S.) – BPO2 Technology – ACTIVE INGREDIENT: Benzoyl Peroxide 5%
SPOTLESS Acne Clearing Treatment (50 mL / 1.7 Fl. Oz. U.S.) – 
ACTIVE INGREDIENT: Benzoyl Peroxide 2.5%
INACTIVE INGREDIENTS:  Vaccinium Angustifolium (Blueberry) Fruit Extract, Polygonum Cuspidatum Root Extract, Zingiber Officinale (Ginger) Root Extract
Teen Vogue – Rodan + Fields Spotless Acne Clearing Treatment is the best for whiteheads. Jan 2020 Best Treatment for Whiteheads
"We love it when you one, two-step, Rodan+Fields. This acne treatment reimagines poster acne chemical: benzoyl peroxide. But instead of drying and irritating skin, this treatment goes deep into pores to unclog while fighting off acne. It'll leave your face feeling spotless like the way you wish your apartment would stay after time spent cleaning it. No more inflamed skin necessary."
"The Proactiv Inventors Are Creating a Teen Acne Line
Katie Rodan and Kathy Fields are launching Spotless, a teen-acne line from skincare brand Rodan & Fields." Headline – WWD Magazine Feb 2019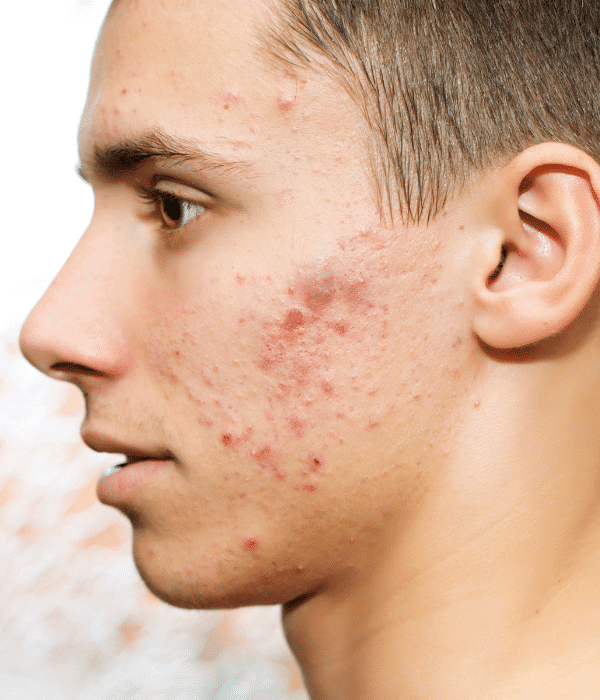 Which Do You Need Spotless vs Proactiv?
Both solutions claim to be highly effective. 
So what's the difference between Spotless Teen Acne Line and Proactive? 
The gold standard in acne treatment is Benzoyl Peroxide, which is used by both Proactive (delivery of 2.5% Benzoyl Peroxide) and Spotless (5.0% Benzoyl Peroxide).
The difference is that Spotless delivers 5 per cent Benzoyl Peroxide in the BPO2 Technology, so getting more bang for your buck without the drying out of normal Benzoyl Peroxide.
What to Look for in Skincare Products for Teen Acne
"What to Look for in Skincare Products for Teen Acne " Audrey Anderson.
The newly discovered plot twist is as follows: The microbiome is bathed in oxygen while it is on the surface of your skin. 
The next generation of benzoyl peroxide is used in Spotless. BPO2 technology, which is unique to Rodan + Fields, is a stabilised, liquid form of benzoyl peroxide that moves deep into pores past the microbiome, causing less irritation and dryness while being much more effective.
However, as it moves deeper into the pores, where oxygen is scarce, the O2-starved P. acnes undergoes an Extraordinary Hulk-like transformation, transforming from harmless, mild-mannered bacteria into violent, destructive bacteria that destroy all other bacteria in their way. So naturally, this wacky scenario sets off your body's inflammatory response, which results in zits." 
Simultaneously, oxygen — another antimicrobial — is pumped through pores to prevent P. acnes from going into Hulk mode and causing havoc.
"This two-step approach achieves more than conventional benzoyl peroxide alone," Fields says. "Getting oxygen into the pores normalises the microbiome there, which in turn prevents the inflammatory reaction that causes pimples."
Cost of Spotless vs Proactiv?
For now, you're going to get what you pay for. But this also means you might not have to pay a fortune to get the best acne treatment available. 
I'll start with Proactiv, which is designed for all skin types. The product offers three different cleanser types — a gel cleanser, foaming cleanser, and oil-free cleanser.  
Proactiv Solution® Systems – $89.95
I considered it a deceptive practise because it checked out for the 3 piece Proactive Standard solution. It was listed for USD 29.95. See Image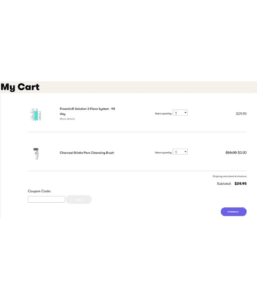 However, upon further research and reading the fine print before you check out, you will discover you are paying USD 89.85 for the 90-day supply of this Teen Acne treatment, which is working out at around $0.99 per day for Benzoyl Peroxide of 2.5% in the cleanser and repair. 
Proactiv® Solution 3-Piece System – 90 day Supply
WHEN YOU ORDER PROACTIV TODAY, YOU'LL ALSO RECEIVE YOUR FREE GIFT! of a Charcoal-Bristle Pore Cleansing Brush
For today's 3-Piece System + Proactiv® Solution 3-Piece System – 90 days, you will be charged 3 instalments of:
1st Installment – $29.95 charged on the shipment (Free Standard S/H)
2nd Installment – $29.95 charged approximately 4 weeks from date of shipment
3rd Installment – $29.95 charged approximately 8 weeks from date of shipment
Your purchase may be subject to applicable local and state taxes. When applicable, taxes will be automatically calculated and added to your order total and reflected on your packing slip.
Subscription Terms:
Approximately 12 weeks after your first order is shipped, and then approximately every 12 weeks thereafter, you will be sent a new 90 day supply of Proactiv. Each shipment will be charged to the card you provide today, in three instalments, approximately every 4 weeks at the guaranteed low price of $29.95 per Installment, plus applicable shipping and handling, unless you cancel.
There is no commitment and no minimum to buy. 
 Award-Winning Spotless Teen Acne Treatment | Rodan + Fields® Listed at USD 89.00
Which is working out at around $1.48 per day for BPO2 Technology (Benzoyl Peroxide of 5%) in the cleanser and 2.5% in the SPOTLESS Acne Clearing Treatment
Save 10% and get free shipping on orders of $80 or more. Bringing the price daily down to $1.33 with free shipping
60-DAY MONEY BACK GUARANTEE – If you don't love it, we'll give you a full refund.
Where to buy Spotless vs Proactiv?
Spotless is only available through an Independent Consultant and online. If you choose to purchase Spotless through me, I will receive a commission.
Spotless USA – $89 – Buy Here ( USA FLAG – My CID number is 74526520) Daily Price $1.48 for 5% BPO2 Tech – Discounted to $1.35 daily if you join as a preferred customer
Spotless AUD – $120 – Buy Here  Daily Price $2.00 For 5% BPO2 Tech -Discounted $1.8 Daily if you join as a preferred customer
Spotless Canda – $102 – Buy Here ( Canadian FLAG – My CID number is 74526520) Daily Price $1.7 for 5% BPO2 Tech – Discounted to $1.53 if you join as a preferred customer.
Proactive is available in stores and online at Sephora and Sephora.com. Proactiv is available at Sephora stores and on the Sephora website, directly online through Proactiv, 
Available Online at Skincare Australia ( but the purchase of a product are made individually).
Cleanser 90 days $61.95

Toner 90 Days $36.95

Repair 90 Days $79.95

Total $178.85

Daily price $1.98 for 2.5% Benzoyl Peroxide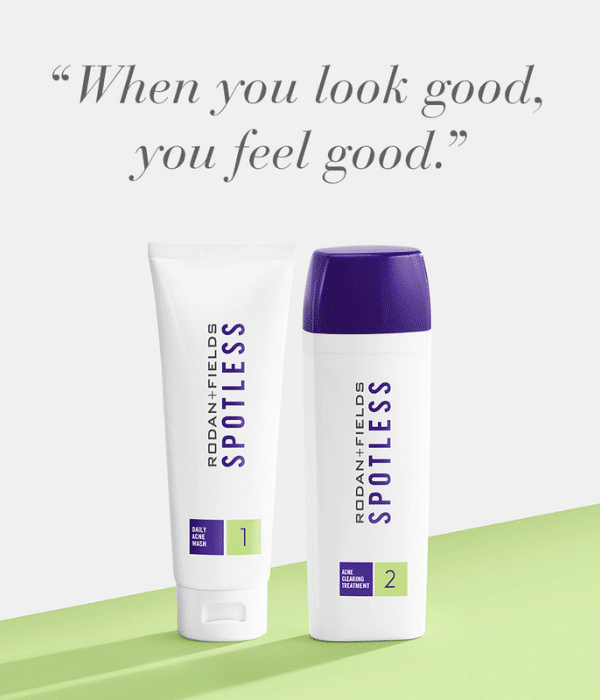 Ingredients Spotless vs Proactive
Spotless Ingredients
Proprietary Technology + Key Ingredients:
SPOTLESS Daily Acne Wash
5% Benzoyl Peroxide: penetrates pores to eliminate teen and young adult acne before it starts
SPOTLESS Acne Clearing Treatment
BPO2 Technology: delivers more oxygen and Benzoyl Peroxide to the pores, killing acne pimples on Day 1
SPOTLESS Daily Acne Wash
Water/Aqua/Eau, Benzoyl Peroxide, Polyacrylamide, C13-14 Isoparaffin, Glycerin, Jojoba Esters, Sodium Glycolate, Carbomer, Diethylhexyl Sodium Sulfosuccinate, Cocamidopropyl Dimethylamine, Cocamidopropyl Betaine, Laureth-7, Sodium Chloride, Sodium Citrate, Sodium Hydroxide, Propanediol, Ethylhexylglycerin, Phenoxyethanol.
SPOTLESS Acne Clearing Treatment
Water, Glycereth-12, PEG-18 Glyceryl Oleate/Cocoate, Benzoyl Peroxide, Glycerin, Butylene Glycol, Vaccinium Angustifolium (Blueberry) Fruit Extract, Sodium Hyaluronate, Polygonum Cuspidatum Root Extract, Bisabolol, Allantoin, Zingiber Aromaticus Extract, Octenidine HCL, Parfum, Phytosteryl/Octyldodecyl Lauroyl Glutamate, Methyl Methacrylate Crosspolymer, Myristyl Alcohol, Acrylamide/Sodium Acryloyldimethyltaurate Copolymer, Cyclopentasiloxane, Butyl Hydroxycyclohexane Carboxylate, Dimethyl Isosorbide, Carbomer, Polyglyceryl-2 Isostearate, Sorbitan Oleate, Diethylhexyl Sodium Sulfosuccinate, Cetyl Hydroxyethylcellulose, Cyclohexasiloxane, Polysorbate 80, Xanthan Gum, Hydroxyphenyl Propamidobenzoic Acid, Ascorbyl Palmitate, Tocopherol, PCA, Sodium Citrate, Citric Acid, Sodium Hydroxide, Propanediol, Pentylene Glycol, Isohexadecane, Caprylyl Glycol, 1,2-Hexanediol, Decylene Glycol, Hydroxyacetophenone, Propylene Glycol, Ethylhexylglycerin, Hexylene Glycol, Phenoxyethanol, Citral, Citronellol, Limonene, Linalool, Titanium Dioxide (CI 77891), Mica, Tin Oxide, Blue 1 (CI 42090), Red 33 (CI 17200), Violet 2 (CI 60725).
Proactive Ingredients 
SKIN SMOOTHING EXFOLIATOR
Active Ingredient: Benzoyl Peroxide 2.5%
Inactive ingredients: Water, Sodium Cocoyl Isethionate, Glycerin, Paraffin, Lauryl/Myristyl Benzoate, Coconut Acid, Tocopherol, Linoleic Acid, Linolenic Acid, Butylene Glycol, Dimethicone, Ethylhexylglycerin, Acrylates/C10-30 Alkyl Acrylate Crosspolymer, Glycolic Acid, Sodium Isethionate, Sodium Hydroxide, Phenoxyethanol, Fragrance
PORE TARGETING TREATMENT
Active Ingredient: Benzoyl Peroxide 2.5%
Inactive Ingredients: Water, ethoxydiglycol, glycerin, Prunus Amygdalus Dulcis (sweet almond) oil, polysorbate 80, polysorbate 60, sorbitan stearate, carbomer, potassium hydroxide, disodium Eh6A, fragrance.
COMPLEXION PERFECTING HYDRATOR
Active Ingredient: Salicylic Acid 0.5%
Inactive Ingredients: Water (aqua), butylene glycol, Cetearyl alcohol, dimethicone, sodium polyacrylate, Scutellaria baicalensis root extract, sophora Angustifolia root extract, Morus alba root extract, glycyrrhiza glabra (liquorice) root extract, Arctostaphylos uva ursi leaf extract, kojic acid, zinc gluconate, alpha-glucan oligosaccharide, sodium hyaluronate, bisabolol, allantoin, squalane, safflower oil/palm oil aminopropanediol esters, C12-15 alkyl lactate, caprylic/capric triglyceride, caprylyl glycol, ethylhexylglycerin, glycerin, Ethylhexyl palmitate, hydrogenated polydecene, hydroxypropyl cyclodextrin, PPG-5-Laureth-5, polyquaternium-11, ceteareth-20, aluminium starch octenyl succinate, polysorbate 60, hexylene glycol, PPG-2 myristyl ether propionate, sodium hydroxide, disodium Eh6A, phenoxyethanol, fragrance (parfum).
Key Takeaway's Spotless vs Proactive
With both products on the market, it can be hard to choose between them. 
But, in my expert opinion, and through my personal experience with my children both growing up and using Proactive (daughter 28/ son 23). Now My customers and I have tried Spotless.
I have found that Spotless with the BPO2 Technology is less drying on the skin. The benefit for teens is that there is also only 2 steps to the Spotless treatments, and you are again getting more of the Gold Standard in Acne with Benzoyl Peroxide in Spotless.
My experience with Proactiv was that it was drying that which can make skin feel tight and sore. That's why I highly recommend a gentler product like Spotless by Rodan and Fields.
What if I'm already on Proactiv? Is it possible to use the UNBLEMISH or SPOTLESS Regimens?
When it comes to acne or any other skin condition for that matter, not everyone responds the same way to treatments. Various factors determine how skin responds to various treatments, including age, ethnicity, genetics, climate, and other underlying physiological aspects. As a result, the UNBLEMISH and SPOTLESS Regimens are distinct formulations that function differently than the Proactiv Solution.
The 

Spotless Regimen

 Rodan + Fields® was created specifically for Teens and Young Adults to combat acne and reduce oil. It has only two steps – a cleanser and a treatment – so it is simple to use. From the first day, our Multi-Med Therapy Regimen cures acne and prevents new blemishes from emerging. 
Rodan + Fields® patent-pending revolutionary BPO2 Technology achieves maximum efficacy while causing the least amount of irritation. It increases the amount of oxygen, and Benzoyl Peroxide delivered to the pores, eliminating acne germs and preventing new blemishes from emerging. For clear skin, only two steps and two minutes are required.
The 

UNBLEMISH Regimen

 Rodan + Fields® is a Multi-Med Therapy Regimen created specifically to clear adult acne and improve evident indications of ageing. This comprehensive skincare regimen softly and efficiently removes blemishes and prevents new ones from emerging while addressing apparent ageing indications. 
The end effect is clearer, healthier, and younger-looking skin. If you are presently using Proactiv, you can choose to continue using it or try our UNBLEMISH Regimens. Our all-encompassing Multi-Med Therapy technique may be exactly what you need to regain control of your skin. We guarantee your complete satisfaction.
A different company manages Proactiv Solution®. If you have particular inquiries about Proactiv Solution, please get in touch with that firm directly.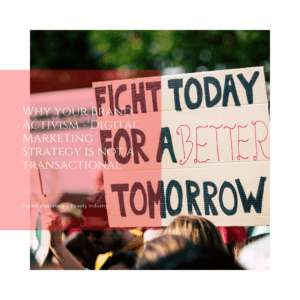 Brand Activism Examples Why your Brand Activism – Digital Marketing Strategy is not a transactional According to a Kantar survey, 68% of US consumers expect firms to be transparent about their principles, with Millennials and Generation Z having the highest expectations of any age group. Because Digital Marketing Brand activism
Read More »
The post Spotless vs Proactiv Solution®? Which Do You Need appeared first on Audrey Anderson World.