What is Rodan and Fields? How Rodan and Fields works?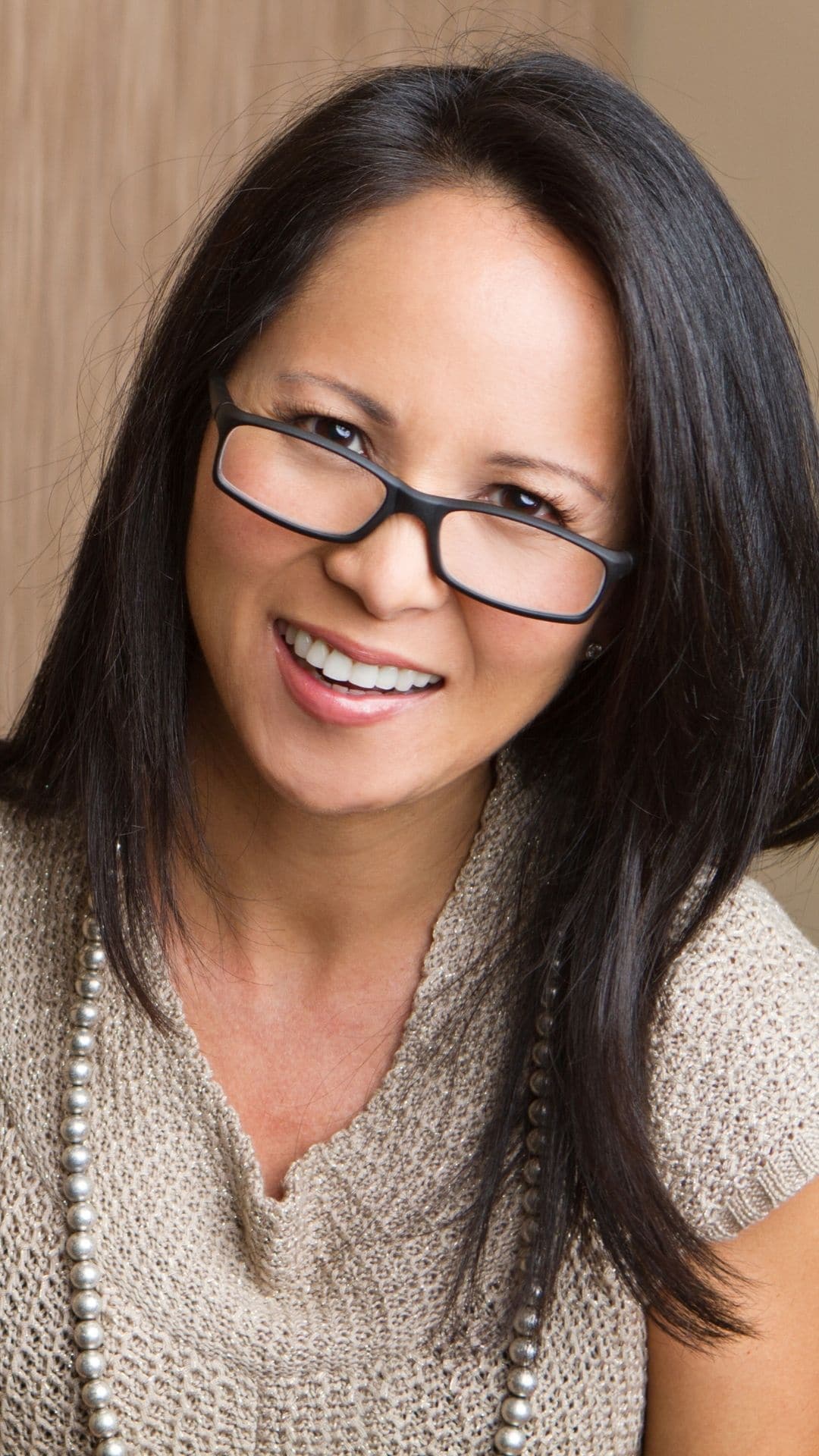 You may have heard of the Premium Beauty Company Rodan and Fields, but wondered what R + F? How R + F Works? Is it a legitimate business opportunity? Below Rodan and Fields Reviews?
I will answer all of your questions on How Rodan Fields Works and Rodan Fields reviews.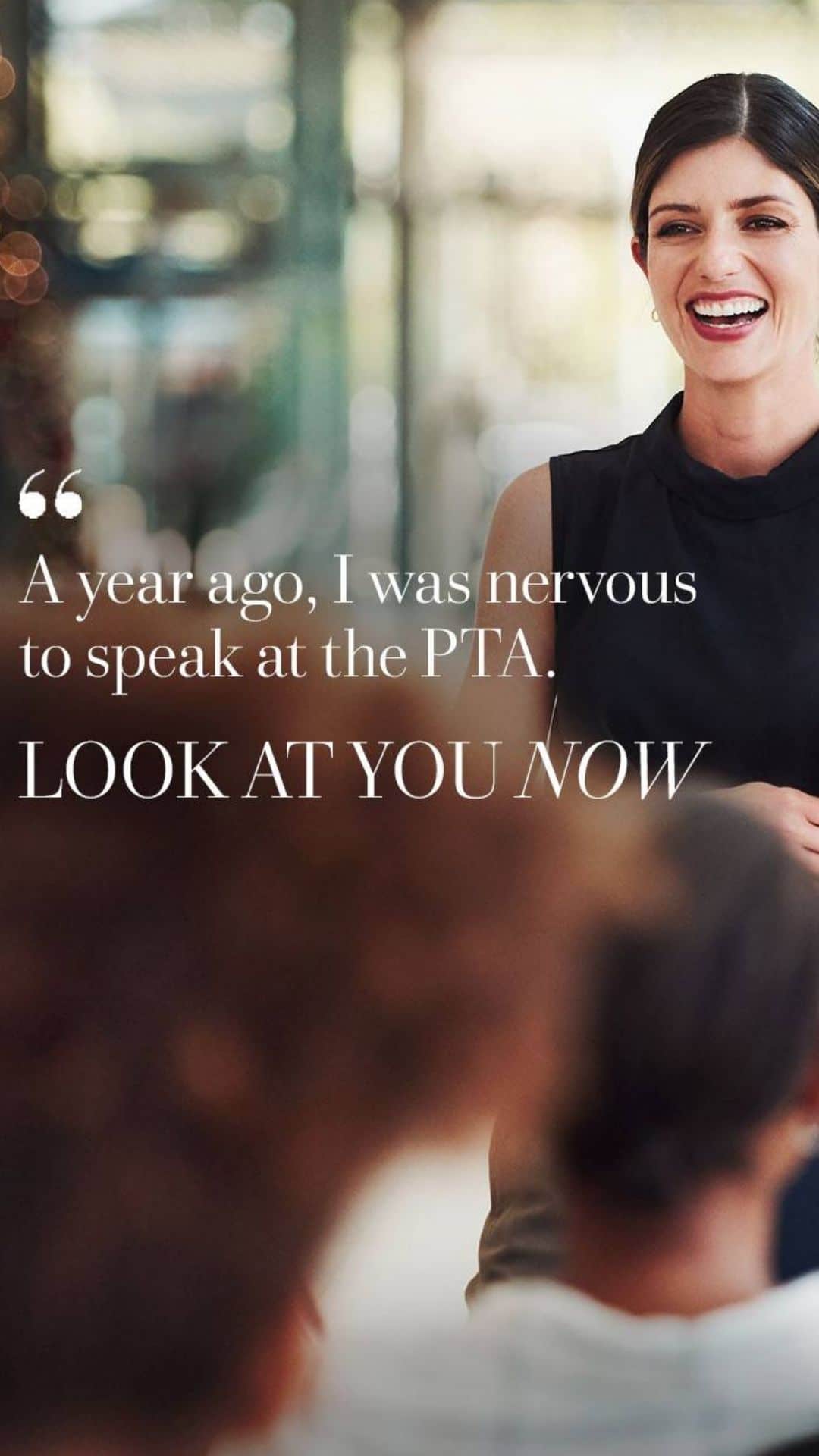 What is Rodan + Fields History?
To clarify, I will explain to you how Rodan Fields works and how to become a Rodan Fields consultant later.
Therefore I Will Answer Some Common Questions, Like:
Rodan Fields (R and F)is a premium skin-care company that develops, patents, manufactures and sells in the Skincare Segment "Premium Tier" anti-ageing skin-care products.
Moreover, Rodan and Fields brand strategy was to create Dermatologist inspired skin-care products for the average person without a visit to the Dermatologist office.
Subsequently, the founders of this Premium skincare Brand are practising Dermatologist in San Francisco, Dr Katie Rodan and Dr Kathy Fields.
Read More – Independent Rodan and Fields Reviews Below
Did The Dr's Rodan + Dr Fields Start Proactive Acne Treatment?
The two Standford trained Dermatologists were the founders and creators of Proactive Acne Treatment.
Read More – Independent Rodan and Fields Reviews Below
When was Rodan and Fields Founded
How Did The Doctors Katie Rodan and Kathy Fields Meet?
As dermatology students (and later as full-fledged dermatology doctors), Rodan + Fields was interested in healthy skin-care skin-care. 
Consequently, these two women decided to partner several years after meeting to create a clinical-grade home treatment for severe acne. That product was Proactiv®, and it became one of the most successful acne care products in history, founded in 1995. 
However, Guthy-Renker and Nestlé purchased the Skincare line Proactiv® Brand. However, Rodan and Fields went on to develop more clinical-grade skin-care products for the mass market.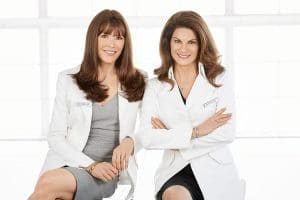 "RODAN AND FIELDS" (R+F) WAS OFFICIALLY FOUNDED IN 2002.
Rodan & Fields LLC is an American multi-level marketing and direct selling company that sells premium skincare dermatologists-inspired products. Katie Rodan and Kathy A. Fields started Rodan + Fields company in 2002 and sold it a year later.
Did Estee Lauder Buy Rodan and Fields?
R+F the business was acquired a year later by Estée Lauder from the founding Drs in 2003.
As a result, the Estee Lauder business strategy and growth plan for the company were selling skincare in high-end department stores.
Unlike the Drs previous brand, Proactiv Acne Treatments were promoted via infomercials.
"There are great opportunities to build the Rodan and Fields business," said Dan Brestle of Estee Lauder 2003. "Consumers today have enormous respect for knowledge and expertise. Dr. Rodan and Dr. Fields, as practicing dermatologists who treat patients every day, are accomplished skin care authorities."
Read More – Independent Rodan and Fields Reviews Below
Did Estee Lauder Buy Rodan and Fields?
Where Was Rodan + Fields First Sold?
R and F Skincare Products were FIRST SOLD IN HIGH-END DEPARTMENT AND DRUG STORES. 
As a result, initially, the R+F product line customers could purchase the skin-care skin-care in high-end department and drug stores.
The Rodan and Fields Skincare programs needed some customer interaction with the department store beauty consultant. 
After that, the Drs discovered that customers who bought Rodan and Fields often did so because they'd heard about the products by word of mouth from friends. 
As a result, the first "Skincare beauty Influencers". The doctors acknowledged this, and part of their new business growth strategy was to pay these "Skincare beauty influencers" for their SNS Marketing and sales expertise.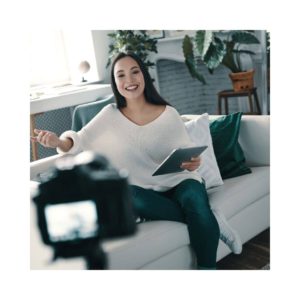 Rodan and Fields Launched MLM Distribution 2007
2007 ONCE MORE MAKING PRECISELY THE RIGHT MOVE AT THE RIGHT TIME.
In 2007 Apple announced the launch of the Apple Smartphone 4GB model on January 9, 2007. SNS Social media was entering the market.
However, the doctors couldn't possibly have known how Social Media and Online selling would profoundly change the commerce landscape, including their skin-care business. This changed the way people do business around the world now. 
It followed in 2008, with smartphones— the start of Mobile Social Media and their selfie-ready cameras—were still comparatively new, as were Twitter and Facebook 2006, and Instagram didn't exist. 
That is to say, Rodan + Fields, the company grew alongside all of these new technologies.
How Do Rodan Fields Sell Their Products?
The distribution channel is Direct to the Consumer or Direct Sales. Customers can only purchase Skincare Products through Independent Consultants.
Therefore this change in sales allowed would-be consultants to sell not just to several customers in their neighbourhoods. 
But to hundreds, even thousands, of virtual friends and acquaintances. Consultants who specialise using SNS and social media, phone and in-person presentations to sell products can do well.
Where Is Rodan + Fields Head Quarters?
Rodan Fields have their headquarters in San Francisco, California.
What Does Rodan Fields Sell?
PREMIUM SEGMENT – SKINCARE PRODUCTS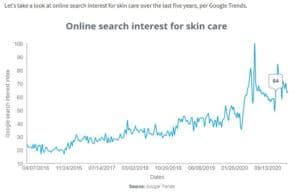 Rodan + Fields dermatologist inspired products include their own developed skincare cleansers, toners, moisturisers, creams, exfoliators, sunscreens, at-home facial tools derma cosmetics. R+F operates on a direct to consumer business model. (More on this topic a bit further down).
Ultimately, Rodan + Fields aspired to offer skin-care skin-care products that are of the highest quality available on the market. Products containing medical and clinical-grade ingredients are developed by the research and development team at Berkley, California laboratories.
The products and ingredients are proven to be beneficial and healthy. After five years of development and clinical trials, a new formulation of their original range has been developed for the Japanese Consumer was launched in June 2020. The Growth Strategy for this Skincare Business is to reach all 169 countries that Proactive is sold in. 
See "(Learn more about how to become a Rodan + Fields consultant later in this report.)"
See Below Rodan and Fields Reviews.
THE INCEPTION OF DIRECT TO THE CONSUMER
How the Rodan + Fields work is that. R and F business switch from retailing selling in stores to direct to consumer business model was an intentional decision by the founders.
Therefore it was both for economical as well as personal reasons. The founders had prompted a Harvard Business Review study, which highly promoted the Direct Selling to the consumer business selling model.
Subsequently, the direct to customer method of selling these dermatological inspired premium skincare products would allow ordinary individuals to have a stake in the overall success of the company. 
Moreover, it would also empower these Influencers individuals to be their boss and shape their financial and business future in the way that best suited them.
See "How to become a Rodan and Fields consultant section" below.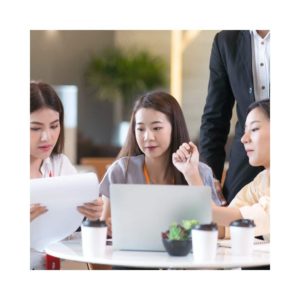 Why Rodan and Fields Sell Direct TO the Consumer?
3 Reasons Why Selling Direct To Consumer Is A Great Idea
Rodan + Fields' method of activity is based on R + F Independent Consultants' use to support and educate the customer. As a result, is direct-to-consumer business strategy becoming increasingly relevant in the business world? 
This development, in theory, can be credited to three major factors. With the rise of mobile and social media/cloud technology, consumers are demanding a better experience. In other words, customer expectations are growing. Consumers are expecting a more seamless online experience now more than ever.
Why Direct to the consumer is a good idea
New retail formats like Salesforce.com (CRM) and Alibaba (a) are changing retail. The technology, sourcing and shopping experience that Salesforce.com has introduced to the retail world allows business to become scalable by integrating different business processes and creating a consistent customer experience. 
In fact, CRM vendors have innovated such that CRM solutions are becoming central to how business is done today. According to Google Analytics, 62 per cent of all shopping carts contain information about a company's CRM service. The more consumers know about the services you offer, the more likely they want to do business with you.
The consumer demands a better experience.
R + F supports three different levels of service for their Independent Consultants to service their clients: 
Level One – Customer Focused 

Level Two – Technology Focused 

Level Three – Strategic Consulting 
Just like a really exceptional customer service advisor, the independent consultant is making sure to take the time to understand the clients needs and give them a 360-degree service that only their consultant can provide. These are the same type of consultants that Rodan + Fields uses. This is the power of the brand, and the brand is what makes a brand take off. 
Calls for Brands to establish their brands Online is now a large part of the consumer ecosystem, millennials and Gen Z, and these consumers are forming preferences on social commerce ( Buying on or through Social Media).
The rise of mobile and social media
As we all know, consumers have their nose on their phones. According to Nielsen, nearly half of all Internet users now surf the Internet on their mobile devices, meaning that consumers are much more likely to click on a brand's link on a Facebook ad, for example. 
This type of technology is now embedded in the way that brands conduct business. It's important to understand that both consumers and marketers are shifting to mobile and social media. Consumers need a seamless experience Brands that understand this shift in consumer behaviour will now be able to provide consumers with a unique blend of online and offline solutions.
3 reasons why the direct to consumer business strategy is becoming critical
Connecting with customers in ways that weren't possible before, as they interact with brands on different platforms, online and offline. Not having to rely on inventory and having direct control over your margins by selling direct to consumer. 
But consumers also want a platform to interact with brands in ways that they can relate to. As a result, as in Netflix (NASDAQ: NFLX), consumers want to be able to rent, buy, borrow or stream, from a brand's product. The public doesn't want to depend on "Exclusive Offerings" – getting products and services first with free shipping. Consumers today are more demanding, and Brands need to meet them where they are.
The take away here is that a traditional Bricks and Mortar style "Selling" business model no longer works. Rodan and Fields success with these prestige skincare products has been because it defied the traditional sales approach and understood that a new business model was required. 
The R + F Independent Consultants model is highly effective because the people using the service are truly experts, and clients can call on them in times of need. Our knowledge is second to none, and therefore, the consumer can rely on them to help them out when they need them most. 
* For more information about Rodan + Fields and their Independent Consultants, email me at audrey@audreyandersonworld.com
Are Rodan and Fields A Legitimate Prestige Skincare Company?
How Rodan + Fields work relies on using R + F Independent Consultants to promote and advise the consumer.
As a result, the direct to consumer business strategy becoming critical in the business world? There are 3 main reasons for this shift in thinking.
The consumer demands a better experience – with the rise of mobile and social media / Cloud technologies.
In other words, Consumers expectations continue to increase. More than ever, consumers are demanding a more seamless online experience.
Rodan and Fields: The Truth Behind the Hype
I have earned money to pay our bills using Rodan + Fields Income, and I became an Independent consultant in 2017.
My Children as teens used Proactive, which got them off medications. The Dermatologist Dr Rodan and Dr Fields have created Proactive.
Rodan and Fields Skincare have a 60-day money-back guarantee on all products.
I get a large percentage of the profits from every sale. This percentage is better than Drop Shipping, Selling on Amazon, or having a Brick and Mortar Store with all the cost associated with it. I am just a normal person with a conventional family. 
If you have any questions, please send me an email or read the Rodan and Fields Reviews below.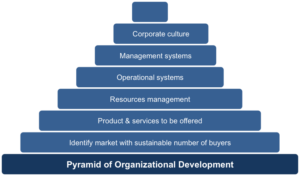 How do Rodan + Fields work? Why is it not a pyramid scheme
Consumers who are not informed subsequently and frequently refer to direct to consumer businesses as pyramid schemes. 
Consumers buying decisions are always the result of a change in the customer's emotional state. 
While this information may help change that emotional state, it's the emotion that's important. 
Therefore, this article helps customers understand the brand strategy and the effectiveness of this preeminent beauty and skincare product range. Source Euromonitor.
For example, the internet and the powerful E-Commerce tools it brings make it easy for businesses to cut out the middlemen and go direct to the consumers (D2C Model). 
While selling direct to consumers allows companies to keep the data of purchasing their products and distributing the profits to the skincare consultants / Influencers. 
Therefore this business requires a different pricing strategy than a traditional wholesale/retailer relationship.
As a result, many products and services are turning into commodities. Retailers often still compete on price, but it won't be enough to save them in the long run. 
However, the focus is shifting to offering a fantastic experience instead of focusing solely on the products. 
MLM Rodan and Fields look to create experiential concept stores, teach customers, provide personalised service, do good in the community, and much more.
Read Rodan and Fields Reviews Below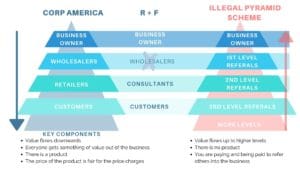 Are MLM Rodan and Fields a Pyramid Scheme?
From A Business Management Perspective. I have owned and run a successful Construction Business for 32 years. 
Look at the Products their produce and sell, and the Markets they are currently in. It is all about their consumer package goods – CPG.
North America Cosmeceutical Products Market is forecasted to reach USD 18 billion by 2025 growing at a CAGR of 8.24% during the forecast period. Skincare sales are increasing at a massive rate, that it. The global skincare market is doing the same thing. 
What do they mean in the context of Rodan + Fields? Suggests that there is an increased interest in skincare products, which is a good business opportunity. Ex. There were 15 years back when people were unwilling to spend even five dollars for a cup of premium coffee. Nowadays, it is common practice to pay for the experience of a good cup of coffee. The same thing is happening now in the high-end cosmetics industry. 
R+F has only been around for only twelve years, but it is a billion-dollar brand due to the experience of its founders, Katie Rodan and Kathy Fields. "Hello, recognition." 
R+F continues to grow and has put off competition. In 2017, 2018, 2019 R+F became the #1 Anti-aging Skincare brand in North America. The #1 Fastest-Growing Skincare brand in the U.S. in 2017, R+F reached $1.5 billion in revenue in 2017. The company earned $2 billion in 2018. 
We, as an essential premium Skincare Brand. With Projected Growth in Eyelash Extension Agents, Rodan Fields Lash Boost, and Anti-ageing Markets.
Rodan and Fields Reviews Below
What is a Pyramid Scheme?
Therefore by simple definition, a pyramid scheme requires any person who wants to get involved in the so-called "opportunity" must pay a fee or "INVEST" MONEY in the Company. 
As a consequence, all pyramid schemes ultimately collapse. All it takes is for one member not to recruit new affiliates or any member not paying their share of the company's investment.
People must also recruit others into the pyramid. This is how the person makes money off of his "fee" or "investment." (You can read more in-depth about pyramid schemes here ). 
In conclusion, Pyramid schemes generally only benefit the person at the very top of the pyramid (the person who originated the process). Those below see little, if any, profit.
IS R + FIELDS A LEGITIMATE SKINCARE BRAND?
If you've heard of ProActiv, you've probably heard of Rodan + Fields. They have built a large-scale brand, and you can sell products now through their platform. 
As with any MLM, it takes commitment and an advanced skill set. What you get in return for partnering with them is access to exceptionally high-quality skincare products, which are cutting edge in their field. 
They offer a great program that gives advantages to members. If you enjoy their skincare products and are passionate about them, you may want to consider this opportunity. 
That is to say, Rodan + Fields is a legal business entity that had to register its business in countries it sells in.
The USA, Canada, Australia and a very controlled Japanese regulated market.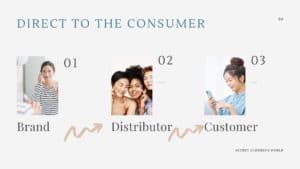 What Does This Mean Direct To The Consumer?
How Rodan + Fields works, when a company follows this business model, it doesn't sell its products in stores. 
Firstly the business relies on individual skincare beauty consultants to market their goods with Headquarters Marketing and SNS assets. Consultants promote and sell the products directly to other individuals. Brands like Glossier, Wish.  
Secondly, since 2007 we have seen a dramatic uptick in the many businesses changing their marketing strategies and growth plan. 
Thirdly this explosion has shifted the conventional Business consumer relationship in 2020 since COVID-19 and many retailers' fall. 
Many businesses are shifting their business models from physical stores or intermediaries to showcase their products or services to going online. 
Lastly, consumers can now order everything from cosmetic, makeup. Lipsticks, hair products, alcohol, perfume and vitamins online, direct, effectively cutting out retailers. 
Likewise, today's consumers want to own this buy/sell relationship, in a sense. 
See "(Learn more about how to become a Rodan and Fields skincare consultant later in this report.)" 
Rodan and Fields Reviews Below.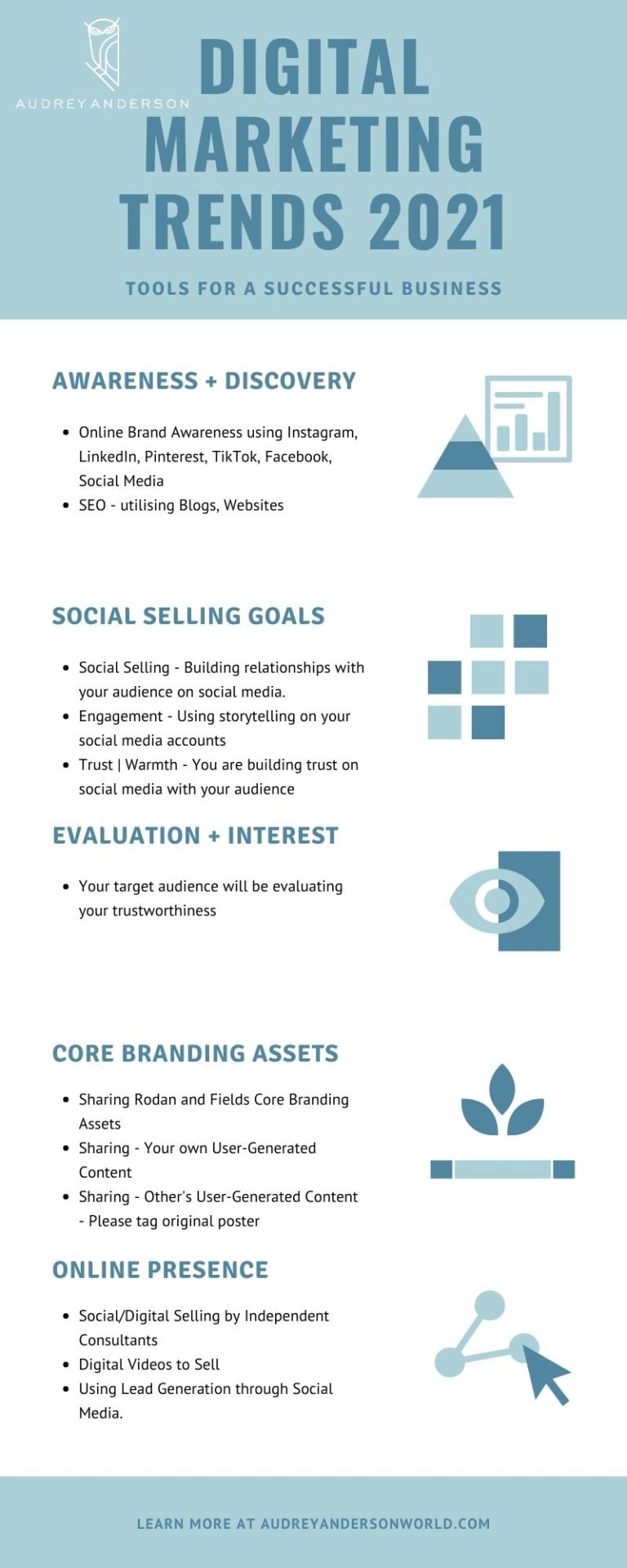 About MLM Rodan and Fields Product Line
Product Line of Rodan and Fields Let us now discuss the Rodan and Fields product line.
They have an extensive product range.  F f you are considering selling Rodan and Fields, this means you'll have more product to offer your customers.
Skincare Products by Rodan and Fields –  the following products.
Redefine – Anti-Aging Skincare Set

Unblemish – Adult Acne Skincare Range

Dark Spot and Dull Skincare Range

Dark Spot Corrector – Released 2021 March

5 Skin type Masks – Rejuvenation Masks for the Face

Recharge – Skincare for Young Adults

Spotless – Acne Treatment for Teens

Intensive Renewing Serum with Multi-Function Eye Cream

Lip Renewing Serum AMP It Up Special Pore Minimizing Toner

Pro Skincare At Home Tools – AMP MD System, and Pore Cleansing MD System.
Prices for these items vary from $22 to $400. This means they are reasonably priced for Derm Inspired skincare. I s-it-worth-it-to-buy-Rodan-and-Fields
When I review products from other multi-level marketing companies, I pay close attention to this important fact, do these companies back their skincare products up with Clinical Studies and Trials.
Rodan and Fields Strategies
Rodan + Fields Skincare CONSULTANTS USE SEVERAL STRATEGIES.
To clarify, "Individual Skincare Beauty Consultants" run their businesses like larger companies, each employing various strategies to sell products to the consumer.
As a result of a Consultants, sales strategy may be to talk up the products to family, or SNS Community online – Using "Social Selling."
Therefore these skincare consultants may hold "product presentations" in homes or commercial POP UP spaces to demonstrate the effects to a small group of people. 
Moreover, Internet SNS marketing has become an essential tool for any Business Development to ensure successful growth strategies.
As a result, the consultant marketing strategy will often use their SNS social media accounts (i.e. Facebook, Twitter, Website, Blogs, Instagram) to reach out to potential buyers.
In short, much the same as every other beauty brand like Shiseido, SK-II, La Mer, Estee Lauder, who all promote and sell products online using SNS Marketing.
HOW MLM RODAN + FIELDS WORKS?
Rodan Fields Corporation Look Like A Pyramid? As a result, it is the multi-level marketing part of this business model, where many people sometimes confuse with a "pyramid scheme.
However, all businesses and the stock market can resemble something like a pyramid shape. (Is Rodan and Fields a legitimate skincare business? Read on). 
Therefore "PICTURE A PYRAMID" 
So, for the sake of creating a better mental image, picture a pyramid.  
As a result, at the top point of the pyramid is the company Founders (i.e. Rodan Fields), Board of Directors or Business Owners, corporate structure.
NEXT LEVEL: TOP-LEVEL C-SUITE EXECUTIVE TEAM | RODAN FIELDS
Secondly, the next level down, you would find the top-level C SUITE EXECUTIVES (i.e. CEO, Chief Growth Officer, Chief Global Sales Officer, Chief Financial Officer, Chief Scientific Officer).
Thirdly below that, you would find the consultants who are "managers."
NEXT LEVEL: SENIOR MANAGERS / REGIONAL MANAGERS (NON-MANAGEMENT, NON-DIRECTORIAL)
Finally, at the base of the pyramid are regular (non-management, non-directorial) consultants. 
Also, keep in mind; this is a very simplified diagram. However, it gives you a bit of an idea. 
However, the majority of companies profits come from commission from sales of products. Simply the R+F Consultant will make a commission on all of the sales made by them.
HOW are Rodan + Fields NOT A PYRAMID SCHEME?
In other words, R + F independent consultants (including managers and C-Suite Executives) have no obligations to invest money in a certain amount in this company.
THE REASON IT DOESN'T FALL UNDER THE DEFINITION OF A "PYRAMID PLAN" HINGES ON TWO FACTS:
1. Skincare consultants receive an actual, physical product for their investment.
2. Rodan and Fields are not reliant on every single skincare consultant recruiting others into the pyramid.
Skincare consultant as an individual consultant or a service provider like a (Hairdresser, lash and brow provider, a Pharmacist who has appointments, a dentist who also does fillers and injectables ) can still make money by merely selling product.
Read Rodan and Fields Reviews Below
SO, IS RODAN + FIELDS A LEGITIMATE SKINCARE BUSINESS BY THIS DEFINITION?
Consequently, a legitimate business is a business that does what it says it does.
Governments set business rules. And companies are required to follow those rules. Those governments and the law define what is legitimate.
You may be wondering how Rodan + Fields works, and is Rodan and Fields a legitimate skincare company? 
(Interested in how to become a Rodan Fields consultant? Keep reading)
Who Are Rodan Fields Investors?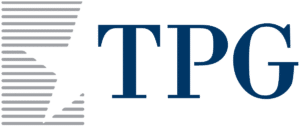 As a result, TPG Capital, previously known as Texas Pacific Group, the private equity platform of alternative asset firm TPG, has made a strategic minority investment in Rodan and Fields.
That is to say, TPG Capital sector lead for consumer investments will join Rodan + Fields' board of directors.
TPG is also an investor in Uber, Spotify and Airbnb. TPG found Rodan and Fields to be a credible business brand to invest in.
What Does Rodan Fields Corporation Ownership Look Like?
The Ownership – I took a serious look at what this company wanted to accomplish- to this date, our Doctors have not taken a paycheck.
However, how Rodan and Fields works is that the Doctors had made their fortune, and this time with Rodan and Fields, they are in it to change as many lives as possible.
Management – How Rodan + Fields Works is that with most B2C companies, founders run their companies themselves.
Likewise, with Rodan Fields, we have a strong management team.
The president and CEO, Diane Dietz, came from Corporate America. Diane has a background of 19 years at Proctor and Gamble and EVP and CMO of Safeway.
No Territorial Boundaries –
Therefore how Rodan and Fields works is that a Country Territory does not bound independent Consultant.
Subsequently, Rodan + Fields are now in Australia, Canada, the USA, and now Japan. As a skincare consultant, you can sell to customers in any of these countries through your online store.
Subsequently, if you choose, you can have a sales team in each of these countries to. Read Rodan and Fields Review Below.
How Do Rodan + Fields Independent Skincare Consulta

nts Earn Money?
When starting a multilevel marketing company, owners concentrate on one thing.
That one thing is to decide on a market niche in which to introduce their products.
You have heard that it appears to be most unlikely to profit from the Prestige Skincare market that is nearly saturated, with Dermatologist inspired products such as Rodan and Fields.
Let me hazard a guess as to why you've come here. You may be here for one of two reasons. The first is that someone in your professional network informed you about the Prestige Skincare Products and the growth in the market with global expansion OR.
Another reason is that you read about someone making a lot of money with Rodan and Fields and want to do the same. What you have to do is find your "ideal Sponsor" and sign up with them. But first, allow me to disclose some details.
First and foremost, I'd like to thank you for taking the time to read this article.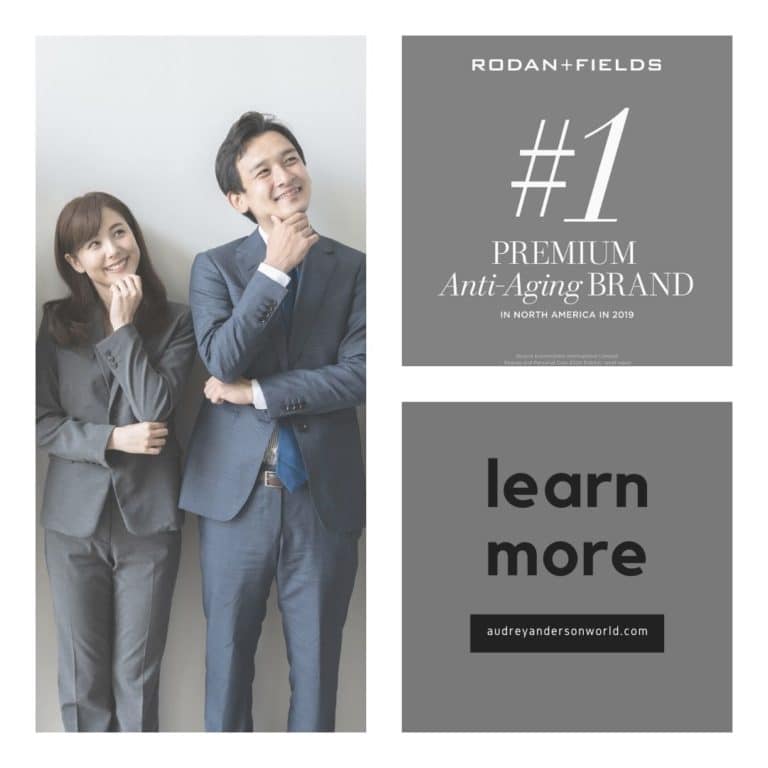 HOW RODAN + FIELDS CONSULTANT EARN MONEY AND HOW MUCH MONEY?
Rodan and Fields' compensation structure is straightforward. Rodan and fields, like any conventional MLM, has two key ways to make money.
The first is to Sell Rodan and Fields Skincare Products to people in need while earning retail commissions on them.
The second is to hire individuals, build a downline around them, and earn residual commissions on them.
For instance, there is no way to pin down a specific answer to this.
In other words, technically, your potential is limitless. It all depends on how hard you want to work and how well-developed your SNS | Sales | Marketings skills are or improve.
Many Rodan Fields consultants choose to work at their business, just part-time, and make a few hundred dollars per month. Others, particularly those who advance to higher levels, make six-figure annual incomes. It's really up to you.
How Rodan Fields works
As a result, compensation – Commission is earned on every product sold by the consultant.
Consequently, there is the benefit of unlimited earning potential.
So someone who joins today can be a top earner. I can earn above my Sponsor or coach.
Moreover, there is no stipulation that you can rise above those who joined the company before you.
The percentage earned with the compensation plan is enormous – 25% on all retail sales, 16%-31% on Club Members sales, and if you want to learn what you can earn on helping others build a business, please contact me.
To clarify – Training is provided by headquarters which is virtual or in-person at venues around these countries.
Secondly, you also train your sponsor and business coach—E-commerce solution tools for you to match the customer with the best products.
Thirdly there is an AI Tool – skin colour matching for our Derma Cosmetic tinted moisturizers.
Lastly, there are back-office tools and mobile apps to keep track of your business. There is a product supply chain support from head office.
To sum up, the products are shipped directly to the consumer.
What Does Rodan Fields Promise To It Consultants?
SO, HOW RODAN AND FIELDS WORKS? I simply work by sharing product information substantiated with clinical studies on Social Media and Online. The goal is to sell or demonstrate a product in exchange for an investment fee for joining, as well as other materials to support the promotion of my business (catalogues, sales flyers, order forms, a Web page, etcetera)
This should make sense. After all, you have to spend money to make money, no matter what business you choose to start.
How Rodan and Fields works – Is a commission made on every item that the consultant sells? The opportunity to earn even greater commission by selling more products or helping other people start their own business as new consultants in your sales team.

The opportunity to advance to higher levels (i.e. manager, director) within the company. Even greater profits to earn as a manager/director.

Do Consultants Get Business Support From The Parent Company Rodan and Fields LLC?  
Again, this is a simplified explanation, but you get the idea. By this description, is Rodan and Fields a legitimate skincare brand?
For these reasons, we can confidently answer the question "Is Rodan Fields a legitimate skincare brand?" with a resounding "YES it is."
However, I want to be honourable. There are many negative Rodan and Fields reviews by former consultants on blogs that call it not a Legitimate Business. I know that hundreds of thousands of verified consultants in the US alone make legitimate money. Many are highly successful at their work.
(Interested in how to become a Rodan Fields consultant? Read the next section.)
HOW DO I BECOME A RODAN FIELDS CONSULTANT?
How Rodan and Fields works
So as we've already alluded a bit to the answer to how to become a Rodan Fields consultant. Individuals who want to become a consultant can do so by merely signing up. They can do this in one of two ways:
JOIN ONLINE – SIGN UP WITH AN R+F CONSULTANT |, i.e. Me
HOW TO BECOME A RODAN FIELDS CONSULTANT BY JOINING ONLINE:
Therefore I  highly recommend you have a meeting with the Consultant you are joining (website www.audreyandersonworld.com ) and click on the "book an appointment to learn more" link.
They need information about becoming a Rodan and Fields consultant to clarify these interested individuals directly.
Subsequently, I firmly believe that you want to know the consultant you are joining and their business history. I will become your business coach and mentor.
Book a Free 30mins Appointment to Chat with me.
How Much Does It Cost To Become A Rodan Fields Consultant?
How Do I Open a RODAN FIELDS ACCOUNT? The only up-front cost associated with becoming a Rodan Fields consultant is the price of the "business portfolio."
The cost is
USD $45
CAN $60
AUD $62
Japan Compliance

 

requires a GAIYO SHOMEN

 

from any non-Japanese Consultant who has done the training for Japan. This Gaiyo Shomen must be sent out to the person you are talking to about the business.
As a result – THERE WILL BE SOME ONGOING COSTS AS PART OF MAINTAINING ANY.
REGULAR BUSINESS. THEY WILL BE FOR THINGS LIKE:
Corporate Website | Shop – Consultants do not need one to sell.
Skincare Sales flyers/brochures 
Samples 
Skincare – for personal use or

 

demonstration purposes.
As a result, business operating expenses and costs associated with attending head office meetings and events.
Operating expense cost may include gas and travel.
As a consultant, you will probably want to use some of the products yourself. Note Consultants are not required to use the skin-care products.
However, if you purchase products for personal use, you will receive a discount or pay the wholesale price.
Once you become a consultant, you begin making money on every commission on the products you sell. Consultants earn the difference between the wholesale cost of the product and the retail price.
Read Rodan and Fields Reviews Below.
Do MLM Rodan and Fields Head Office Provide Training?
Can I Advance As A Consultant With Rodan Fields?
That means that if a particular product wholesales at USD$130 and retails for UDS$190, you earn USD$60.
However, consultants have the opportunity to earn even more by advancing within the consultant hierarchy.
Moreover, advancement in the Business can is achieved by generating a particular amount in regular sales; there is no limit to the number of customers you can sell.
Therefore you can also promote by building your own sales team. Remember Rodan Fields Business is only in 4 Markets at the moment in 2020
MLM Rodan and Fields – CONSULTANTS HAVE THE OPPORTUNITY TO ADVANCE THROUGH EIGHT MORE LEVELS:
Active. Rodan Fields Consultant Japan, USA, Canada, Australia
Executive Consultant,
Level 1 Executive Consultant,
The Level 2 Executive Consultant
Level 3 Executive Consultant
The Level 4 Executive Consultant
Level 5 Executive Consultant 
Premier Executive Consultant
There is an increase in the number of ways to earn money with each advancement. Additionally, each promotion increases the amount of commission that you can make.
(You can find a full, detailed breakdown of how much you earn at each stage here) or you can email me at audrey@audreyandersonworld.com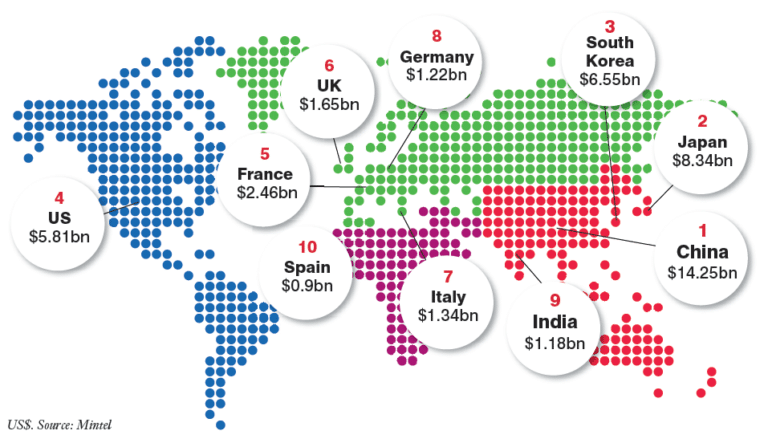 Do Rodan Fields Give Performance Bonuses Programs?
ADDITIONALLY, THERE ARE SOME OTHER BENEFITS THAT YOU CAN PURSUE AS A RODAN AND FIELDS CONSULTANT:
As a result, Rodan Fields has performance bonuses Programs.
Travel rewards
Sales Incentives (including product, tools for building your business and many others)
In addition to performance leadership development opportunities. Usually, in the form of headquarters workshops, conferences, online training.
Mercedes Car Lease Programs
WHAT OTHER PEOPLE ARE SAYING ABOUT RODAN AND FIELDS – VETTEDOOPS.COM
Where do you turn when you want to find out whether a particular product, offer or opportunity is worth pursuing? You probably ask other people who have used that product or taken advantage of that offer or opportunity before.
So that's why I like to check out what other people are saying about a business opportunity. In this case, we look to current and former Rodan and Fields consultants.
Hopefully, their experiences will help you make an informed decision as to whether this opportunity is right for you and answer the question, "Are Rodan And Fields a scam?".
I turned to consumer rating Websites to conduct our research. Some of these include Glassdoor.com, TrustPilot.com, RipOffReprt.com, BBB.org (The Better Business Bureau) and many others. 
BETTER BUSINESS BUREAU:
On the Better Business Bureau (BBB) website, Rodan and Fields had an A+ rating. There were 89 customer reviews, and of these, 67 were negative reviews.
To help answer the question, "Is Rodan And Fields a scam?" we looked at many of the negative reviews on the BBB website.
Many of the negative reviews said they were "ripped off" and" charged without ever placing an order". It seems the majority of negative reviews are from customers who say they were "fraudulently" charged for goods not received.
I saw no reviews from consultants when I was investigating the brand.
GLASSDOOR.COM CONSUMER RATINGS:
This site asks users to rate their experience working with R+F out of a total of four stars. The company had an overall average ranking of 3.9 out of 4 stars and 234 reviews.
PROS:
So the most common "pros" about working for R and F included the high quality and effectiveness of the products, the ability to work as little or as much as you want to, the ability to work from home, being able to work independently and shape your own business and the extra "perks," such as the ability to earn prizes (i.e. vacations).
CONS:
Likewise, the most common "cons" included difficulty selling products that have such a high price tag (hard to find customers with discretionary funds), a "cutthroat" or "mean girls" culture among sales consultants and ongoing pressure to push the products actively and/or to recruit new consultants.
Many also commented that the only way to make significant money was to recruit new consultants continually. Merely selling product didn't bring in enough income for time spent.
However, a significant number of reviewers stated they couldn't think of any "cons" to working for R+F.
YELP.COM CONSUMER RATINGS:
Reviews on this site were less than flattering. However, there were only ten, so more information might be needed before passing judgment based on this.
Of the ten reviews posted, eight were posted by customers who bought a product, NOT R+F consultants.
MORE THAN HALF OF THE REVIEWS FROM CUSTOMERS STATED THAT THEY WERE UNHAPPY WITH THE SERVICE THEY RECEIVED FROM R+F. REASONS CITED INCLUDED:
That the individual was not aware that being enrolled in the company's "preferred customer" program (which automatically ships your product and charges your credit card monthly) without permission.
Asking to be removed from the "preferred customer" program but being denied.
Rude treatment when speaking to representatives by phone.
Not having calls or emails answered/returned.
Problems with a product (product not effective, burned skin, etcetera.)
Waiting too long periods to receive promised refunds.
Being denied refunds that customers felt they were entitled to.
Products being too expensive.
NOT MANY CUSTOMERS LISTED AND "PROS," BUT THOSE WHO DID CITE REASONS LIKE:
Products were satisfactory or better and performed as expected.
Local sales consultants were attentive and helpful.
The one that was made by a former consultant (who rated her experience 1 star out of 4) regarded her business kit. She stated: "Horrible help getting started. I have been waiting for three-plus months for the kit refund. And I am retaining kit because not once did I get the proper guidance when I called. When I decided to return the kit, not ONE person asked me why or could help. And today, AGAIN, I am being told a different story as to where the refund is. Another example of a company that takes your money but have a million excuses for the 'check is in the mail'."
The other former consultant (who also rated her experience 1 out of 4 stars) stated: "Once you sign up as a consultant, no one will actually help you. They will screw up your orders, subscriptions and won't help you return your unwanted products because they enjoy screwing people over and earn money."
INDEED.COM:
Former consultants post on this site so others can answer the question, is RF a scam?
Here, we found 124 reviews by current and former R+F consultants. The company had an overall average rating of 4.4 stars out of 5.
PROS:
The most common "pros" we found by commenters on Indeed.com included: high-quality products, supportive culture, great perks, lucrative for those who work hard, independence, flexibility to work own hours and extraordinary opportunities and incentives for advancement.
CONS:
There weren't many "cons" listed on Indeed.com. Of those cons that were, the most common included:
Pay not commensurate with the amount of work required to get a business started.
It wasn't easy to rely on R+F income to sustain in areas where the cost of living is high (i.e. large cities). Rodan and Fields also do not distinguish Consultants who don't sell but only join for the maximum discount. In my 4 years with the company, I had 8 consultants join just for the discount. 
A significant number of reviewers listed no cons.
We found no R+F reviews on TrustPilot.com or ConsumerSearch.com.
Rodan + Fields Reviews – by VETTEDOOPS – THEIR VERDICT

We rarely see many reviews of a business opportunity express no "cons" as we did with the RF reviews we read. We found this impressive.
Also, we feel that we cannot entirely discount the overtly-negative RF reviews we saw on Yelp.com. 
However, we also think that this must be weighed against the fact that there were only ten total reviews in total, perhaps not a large enough sample to create an accurate overall picture.
IN Conclusion – VEETEDOOPS

To summarise our opinion, we were exceptionally impressed with the company's products. However, some users experienced bad reactions to some products; this no different than one would find with any other cosmetic products.
We do some concerns about the R+F "preferred customer" program. Some customers reported having deceptive techniques used to sign them up. Others said they signed up, and it was utterly unknown to them.
Subsequently, these customers reported having problems getting refunds for products automatically shipped and charged to them.
FOR THIS REASON, WE STRONGLY URGE ANYONE CONSIDERING BECOMING A MLM RF SALES CONSULTANT TO BE AWARE OF THIS. MAKE SURE THAT AS A CONSULTANT, YOU:
Have a thorough understanding of how the preferred customer program works
Fully explain the details of this program to your customers, including their obligations and what the refund policy is
Ensure that they understand How R + Fields works
Act ethically and don't sign customers up for the program without their knowledge or consent
Additionally, remember: as a consultant, you are also a customer of MLM Rodan and Fields. It's up to you to do your due diligence when purchasing from the company. Learn and understand your rights and responsibilities as a customer, including what you can and can't get a refund for.
The post What is Rodan and Fields? How Rodan and Fields works? appeared first on Audrey Anderson World.